Rams Present Major Challenges
January 18th, 2022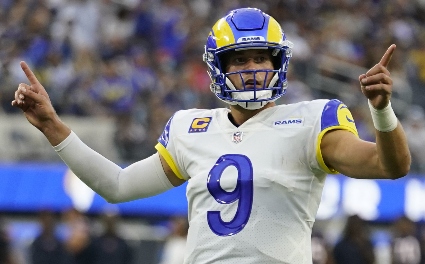 Joe wrote the following yesterday. And after watching the Rams throttle the sorry Cardinals last night to advance in the NFC playoffs to play the Bucs, Joe is starting to wonder this more.
Was the Bucs defense Sunday that damn good or were the Eagles that damn bad? The answer is somewhere in the middle.
Regardless, the defense is going to have a handful coming. The Rams now will play the Bucs in Tampa at 3 p.m. on Sunday.
The Rams offense looked hot and dangerous as hell last night. Odell Beckham looked the best he has played in a month. Cam Akers returning from an Achilles injury in seven months makes O.J. Howard cringe.
And let's be real: Matt Stafford is no Jalen Hurts.
It's a major test for the Bucs defense in the divisional round. The positive here is that Joe is sure the Bucs won't lay down like the Cardinals did.