"I Felt Like We Was Getting Our Swag Back"
January 16th, 2022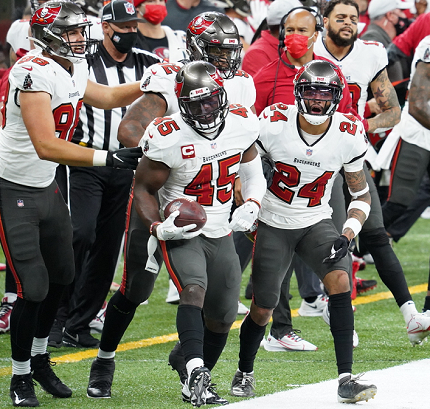 After last Sunday's season finale, Buccaneers savior linebacker Devin White put out a public call for energy.
It seems there was a reason.
Cornerback Jamel Dean spoke after today's throttling of the Eagles and mentioned that the Bucs had been missing energy on defense that came back today.
Where had it gone?
Joe doesn't care, but it sure returned in a big way. "It felt like we was getting our swag back," Dean told media via Zoom.
Perhaps it was Lavonte David coming back from his Lisfranc sprain. David didn't produce much on the field, but he certainly is a driving, calming and unifying force. Dean said it was like having your "big brother" back to bring order to the family.
On the energy front, Joe was most jacked up about the return of Shaq Barrett.
In addition to the athletic interception that was every bit as good as what Jalen Ramsey pulled off last Sunday for the Rams, Shaq was moving well all day. The Bucs will so desperately need him against the better passers ahead in the playoffs.