"He's Not Hurt"
January 3rd, 2022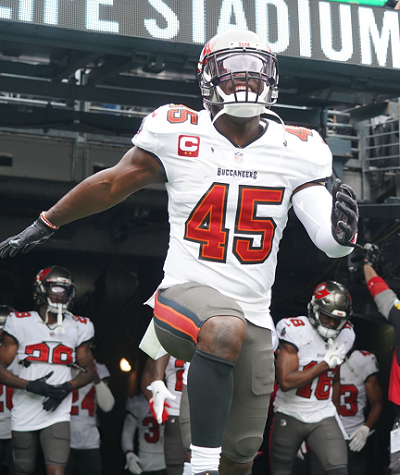 The good news is also the bad news.
Buccaneers savior linebacker and 2020 playoffs hero Devin White has struggled the past two games. The film don't lie.
White returned from a hip and quad injury and was thriving on the field, leading head coach Bucco Bruce Arians two weeks ago to declare "Devin's back" and explain why. But now White is going the other direction and not looking like the electric superstar who put the Bucs on his back in the 2020 postseason.
"It was not his best game, that's for sure. But he's not hurt," Arians said today of White's play against the Jets yesterday.
It's great to hear White is healthy, but then what happened.
Excellent playing conditions. Big game. Weak opponent. Everything was ripe for White to shine yesterday, but he struggled to get off blocks and didn't flash his usual juice.
Hopefully, "Devin's back" (again) on Sunday.