Gameday Tampa Bay (Playoff Edition)
January 16th, 2022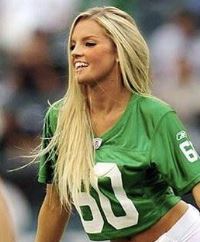 Wild Card Round
Eagles (9-8) at Bucs (13-4)
Kickoff: 1:05 p.m.
TV: WTVT-TV Channel 13.
Streaming: Fans may stream the broadcast from Buccaneers.com or on a mobile device using one of the following: Buccaneers official app or Yahoo! Sports app. Geographic restrictions apply.
Radio: Buccaneers Radio Network WXTB-FM 97.9 in the Tampa-St. Petersburg region (Transmisiones de radio en español en WTMP-FM 96.1 y WMGG-AM 1470 en Tampa). Additional stations throughout Florida on the Buccaneers Radio Network can be found here. The game will also be broadcast on SiriusXM Channel 81 (Buccaneers Radio Network) and on SiriusXM NFL Radio Channel 88 (Westwood One national feed).
Weather: The Bucs may dodge a bullet, per AccuWeather.com. The biggest concern with today's game was rain. Most weather models suggest the rain will move through Tampa by noon. However, the field at the Stadium on Dale Mabry Highway will likely be very soggy (if the Bucs don't cover it) and there will be a lot of wind. As Joe is typing this here report, winds are expected to be 23 mph with gusts up to 36 mph. Good luck kicking in that. Otherwise, there will be a 20 percent chance of rain. Gametime temperature should be 67 and may drop to 63 by game's end.
High res models have strong squall line moving across Tampa Bay around daybreak. Few of the storms may be severe – make sure you have multiple ways to receive warnings. Front is long gone by kick off – then windy and cool with a passing shower during #Bucs #Eagles game. pic.twitter.com/8jOIUajWYY

— Paul Dellegatto⚡️FOX (@PaulFox13) January 16, 2022
Odds: Per BetMGM, as of noon Saturday, Bucs -8.5; over/under 45.5.
Injuries: Eagles — Questionable: G Nate Herbig (ankle), DE Josh Sweat (illness). Bucs — Out: WR Cyril Grayson (hamstring), RB Ronald Jones (ankle). Questionable: CB Carlton Davis (back), CB Sean Murphy-Bunting (hamstring), WR Justin Watson (quadriceps).
Outlook: OK, the real season and the real fun is here. The regular season is over. Now it's time for the dogs to eat. It's the first Bucs home playoff game since January 2008. Now Joe catches hell about the following, but last year's Super Bowl was not a home game. Even Mike Evans said this last week. Sure, the location was Tampa but it was a Super Bowl. If it was a home game, the Bucs would have been allowed to fire their cannons. The NFL forbade that until after the game when the Bucs won. And what Bucs home game have you ever been to where the visiting team played its fight song every time it had the ball? The Chiefs had the gall to steal Florida State's warchant and play that every time their offense stepped on the field — in the state of Florida no less! That absolutely frosted Joe. For that, the NFL should have forced Gracie Hunt, wearing her Miss Kansas tiara and a slinky beauty pageant cocktail number, to cook and serve Port Richey Lou's Thanksgiving dinner while a DVR'ed version of last year's Super Bowl played on a non-stop loop in the background.  … Now the key to this game is, if the Bucs' injured players play, how close to 100 percent are they? And for the guys playing in place of starters who cannot play, can they step up well enough to fill the gaps. Joe has a feeling the critical area is the Bucs' run defense. It has been getting gashed of late by trash teams. The Eagles' rushing attack is the opposite of trash. So somehow, someway, Bucs defensive coordinator Todd Bowles has to find a way to stop the run. The fact two of the Bucs' starting corners are dinged up scares Joe. We have seen how just one starting corner not playing collapses this defense, which to Joe screams that the defense has a major fundamental flaw. If Carlton Davis and Sean Murphy-Bunting cannot play, Joe is very fearful. But enough of the gloom and doom! It's time to have fun, Bucs fans. Today is the first time in 14 years Bucs fans get to celebrate a home playoff game. Be loud and proud!
Trinkets: … Philadelphia clinched a playoff berth under 1st-year coach Nick Sirianni and have made the postseason in 4 of the past 5 years (2017- 19; 2021). … Eagles won Super Bowl LII after the 2017 season against Tom Brady and the Belicheats. … Philadelphia had 2 players selected to 2022 Pro Bowl: C Jason Kelce and CB Darius Slay. … Eagles led the NFL in rushing offense (159.7 per game) and rushing touchdowns (25) this season and became the fifth team in the Super Bowl era (first since 1985 Chicago Bears) to record 175+ rushing yards in 7 straight games (Weeks 8-15). … Tampa Bay clinched the NFC South for the first time since 2007. … Buccaneers can become the eighth team overall and the first team since the 2004 New England Patriots (Super Bowl XXXVIII and Super Bowl XXXIX) to repeat as champions since the first Super Bowl in 1967. … Buccaneers had 5 players selected to 2022 Pro Bowl: LB Shaq Barrett, QB Tom Brady, C Ryan Jensen, G Ali Marpet and RT Tristan Wirfs. … Tampa Bay ranked second in the NFL in scoring offense (30.1 points per game) and total offense (405.9 yards per game) and led the NFC in rushing defense (92.5 yards per game allowed) .
Fun fact: Ronde Barber owned the Eagles. That's all you need to know. 🙂
The road to a championship begins where last season ended.

So if you're with us… #RaiseTheFlags pic.twitter.com/tfwx943MOR

— Tampa Bay Buccaneers (@Buccaneers) January 13, 2022
More fun and insight from The Identity Tampa Bay and Joe.
No Hall of Fame vote the day before the Super Bowl this year. It's goes down this week online. Good luck, Rondé!