Gameday Tampa Bay
January 9th, 2022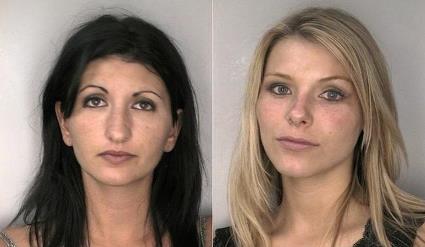 Game 17
Stinking Panthers (5-11) at Bucs (12-4)
Kickoff: 4:25 p.m.
TV: WTSP-TV Channel 10, DirecTV Channel 714.
Streaming: Fans may stream the broadcast from Buccaneers.com or on a mobile device using one of the following: Buccaneers official app, Paramount+ or Yahoo! Sports app. Geographic restrictions apply.
Radio: Buccaneers Radio Network WXTB-FM 97.9 in the Tampa-St. Petersburg region (Transmisiones de radio en español en WTMP-FM 96.1 y WMGG-AM 1470 en Tampa). Additional stations throughout Florida on the Buccaneers Radio Network can be found here. The game will also be broadcast on SiriusXM Channel 136 (Buccaneers Radio Network broadcast).
Weather: Excellent, per AccuWeather.com. Tailgaters will enjoy high-70s and maybe hitting 80 under sunny skies. Kickoff temperature should be 81 and will slowly sink to 75 or slightly lower by game's end. This is why we live in Florida. Most of the country is shoveling snow and healing from frostbite.
Odds: Per BetMGM, as of noon Saturday, Bucs -8.5; over/under 41.5.
Zebras: Referee Tony Corrente's crew will work today's game. His gang, thankfully, lets players play. The crew has the third-fewest penalties called in the NFL. If Corrente and his pack have a weak spot, it is holding penalties. They have the 10th-most, per Rotowire.com.
Injuries: Stinking Panthers– Doubtful: S Sean Chandler (groin). Questionable: WR Robby Anderson (quadriceps), DT Derrick Brown (elbow). Bucs — Out: OLB Shaq Barrett (knee), OLB Jason Pierre-Paul (shoulder), RB Ronald Jones (ankle), CB Rashard Robinson (groin), WR Justin Watson (quadriceps). Doubtful: DB Richard Sherman (Achilles). Questionable: C Ryan Jensen (shoulder).
Outlook: We already know the Bucs have won the division and will host a playoff game next weekend. With a win and a Rams loss to the 49ers, the Bucs could climb to the No. 2 seed. The value there would be a second-straight playoff game at home if they win their first. That hasn't happened since the franchise's first playoff appearance in 1979. Joe isn't too worried about the Bucs' defense tomorrow. The Stinking Panthers have an awful offense. Sam Darnold suffers from shell shock after four years of NFL beatings since being drafted by the Jets in 2018. Sort of like David Carr Syndrome. The Stinking Panthers defense does concern Joe. They can be nasty. Carolina is on a six-game losing streak and sure plays like its their heads are already in Tulum. Their last win came on November 14 when they upset the Cardinals 34-10. That was a Cardinals team without Kyler Murray or Deandre Hopkins. It was also the only game Carolina scored more than 28 points. In five of their last six games, the Stinking Panthers have allowed at least 27 points. The one game where they held a team below 27 was when they suffocated the quarterback-less slimy Saints to 18 points last week. Carolina has gone 2-11 since starting the season with three straight wins. The Bucs have scored at least 28 points in every game since Nov. 22. The only time the Bucs haven't scored 28 since Nov. 22? When they got goose egged by the slimy Saints. So Joe suspects an average day for the offense should mean the Bucs' 13th win, the most for a regular season in franchise history.
Trinkets: … QB Sam Darnold completed 17 of 26 attempts (65.4 percentage) for 132 yards last week. Has 60+ completion percentage in 4 of his 5 road starts. … QB Cam Newton rushed for 42 yards two weeks ago. Has a rushing touchdown in 3 of his 4 road games this season. … RB Chuba Hubbard (rookie) had 68 scrimmage yards (55 rushing, 13 receiving) and a rushing touchdown in Week 17. Is 1 of 4 rookie RBs (Najee Harris, Elijah Mitchell and Rhamondre Stevenson) with 500+ rushing yards (564) and 5+ rushing touchdowns (5) in 2021. … WR D.J. Moore is 1 of 3 WRs (Stefon Diggs and Tyler Lockett) with 1,000+ receiving yards in each of his past 3 seasons. Had 5 catches
for 55 yards two weeks ago against the Bucs. Had 8 receptions for 120 yards in the last road meeting. Needs 2 catches for a new career-high (87 in 2019). … WR Robby Anderson had 5 catches for 58 yards two weeks ago against the Bucs. Needs 4 catches for a fifth-straight 50-catch season and 31 receiving yards for a sixth-straight 500+ receiving yard season. … LB Haason Reddick is 1 of 2 LBs (T.J. Watt) with 11+ sacks in each of the past 2 seasons. Has 3 sacks in his past 4 on the road. … DE Brian Burns has a sack in 2 of his past 3 road games. Looks for his third in a row at Tampa Bay with a tackle for loss. … LB Shaq Thompson looks for his third in a row against the Bucs with 7+ tackles and a tackle for loss. Needs 2 tackles for the third-straight 100-tackle season. … S Jeremy Chinn had his second-career sack last week. Is the only defensive back with 100+ tackles in each of the past 2 seasons. … LB Frankie Luvu had a career-high 3 tackles for loss last week and looks for his third in a row with a tackle for loss. … Tampa Bay clinched NFC South for the first time since 2007. … QB Tom Brady passed for 410 yards and 3 touchdowns last week and has 13 games with 400+ pass yards, tied for third-most all-time. Leads NFL with 4,990 passing yards and 40 touchdown passes. Became second quarterback (Aaron Rodgers) with 3 seasons with 40+ touchdown passes and second quarterback all-time (Drew Brees, 2011-12) with 40+ touchdown passes in 2 straight seasons. Can join Brees as the only quarterbacks with 2+ seasons with 5,000+ pass yards. … RB Ronald Jones has 70+ scrimmage yards in 2 of his past 3 games. … WR Mike Evans became the fifth wide receiver ever with 12+ receiving touchdowns in 4 of his first 8 seasons. Needs 44 receiving yards for an eight-straight 1,000-yard season. Looks for his third in a row vs. the Stinking Panthers with a receiving touchdown. … TE Rob Gronkowski had the 31st career game with 100+ receiving yards last week, tied with Hall of Famer Tony Gonzalez for most by a tight end all time. … WR Cyril Grayson had a career-high 6 catches for 81 yards and his second-career receiving touchdown last week. Looks for his third in a row with 80+ receiving yards. … LB Devin White is 1 of 2 linebackers (Roquan Smith) with 120+ tackles and 7+ tackles for loss in each of the past 2 seasons. Looks for his third in a row at home vs. the Stinking Panthers with 9+ tackles and a tackle for loss. … S Jordan Whitehead had 3 passes defended and a pick in their last meeting. Had an interception in his last home game against Carolina. Is 1 of 4 defensive backs with 65+ tackles and 4+ tackles for loss in each of the past 4 seasons. … S Antoine Winfield looks for his fourth in a row with 8+ tackles. Had 11 tackles, a sack and a forced fumble at home against Carolina last season. … OLB Anthony Nelson had his first-career fumble recovery last week. Looks for his third in a row with a sack.
Fun fact: With just 10 yards passing, Brady will become the second quarterback in Bucs history to throw for 5,000 yards and the second in three years. In 2019, Mr. Entertainment, America's Quarterback, Pro Bowler Jameis Winston, became the first Bucs quarterback to reach that plateau, and the eighth quarterback in NFL history to do so. With 120 yards passing, Brady will set the Bucs' all-time record for passing yards in a season currently held by Jameis (5,109). With 246 yards passing today, Brady will set a personal record (5,235) for passing yards in a season.
Clarification: For background information on the two dismissed former Stinking Panthers cheerleaders at the top of the page, click on the photo or you may click here.
.@rondebarber is breaking down some game-changing plays from #TBvsNYJ 🎞️ pic.twitter.com/d1cQj47JIU

— xz – Tampa Bay Buccaneers (@Buccaneers) January 5, 2022
TAMPA TWO talks Bucs-Panthers!
More fun from The Identity Tampa Bay and Joe.