Wagering With Ira
January 8th, 2022
Follow along as JoeBucsFan.com columnist Ira Kaufman makes three NFL picks each week against the spread.
Point spreads courtesy of Joe's good friends at BetMGM. You may follow various point spreads courtesy of VegasInsider.com.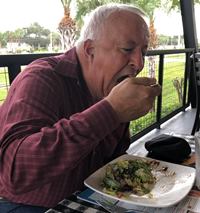 UNCLE IRA
Chicago
Minnesota -5.5
The Bears are still playing hard for their embattled coach while the Vikings are simply playing out the string.
Pittsburgh
Baltimore -5
The Steelers will suffer a letdown after the emotional Roethlisberger farewell to Heinz Field.
Seattle
Arizona -6.5
The Cardinals should carry late-season momentum into the postseason behind Kyler Murray.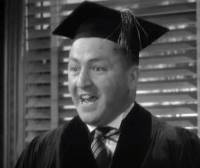 JOE
New England -6.5
Miami
The Dolphins are horrible but the Belicheats seem to struggle in South Florida. Oh, New England will win, but Joe thinks Miami keeps it close. 
Washington -7
N.Y. Giants
The Giants are just downright horrible. A quarterback who couldn't beat out Mike Glennon will be starting (Glennon is out for the year and as godawful as he has played this season, we may have seen his last NFL game. He may be looking at a USFL or XFL job in a few months). Besides, Joe Judge was shooting off his mouth this week at WTF and apparently got Riverboat Ron Rivera peeved. Look out, Joe!  
L.A. Chargers -3
Las Vegas
Have a hunch the Raiders will win this outright to save Rich Bisaccia's job and seal a playoff berth for the first time in Las Vegas as Derek Carr lights up the soft Chargers defense. Anyone remember when lousy Lovie Smith thought Stewart McClown was a better option than drafting Carr? Good times!    
Last week: Ira 1-2; Joe 1-2.
Season Record: Ira 26-25; Joe 23-28.
*Full list of this Sunday's spreads.
Green Bay -3.5
Detroit
Chicago
Minnesota -5.5
New England -6.5
Miami
Indianapolis -15.5
Jacksonville
N.Y. Jets
Buffalo -16.5
Carolina
Tampa Bay -8
Tennessee -10
Houston
Washington -7
N.Y. Giants
New Orleans -3.5
Atlanta
Pittsburgh
Baltimore -5
Cincinnati
Cleveland -6
Seattle
Arizona -6.5
San Francisco
L.A. Rams -4.5
L.A. Chargers -3
Las Vegas
*Odds from BetMGM as of noon Friday.