False Alarm? Tom Brady Is Not Retiring?
January 29th, 2022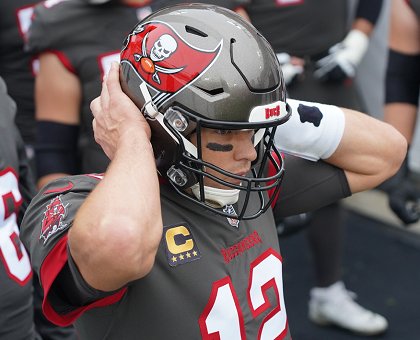 UPDATED 5:17 p.m. – It seems Tom Brady's dad isn't buying any of the reports that his son is retiring.
What a Saturday afternoon it has been!
NBC Sports in San Francisco says the elder Brady, a resident there south of the Bay, says it's all a big rumor, The Goat isn't hanging up his cleats yet.
Brady Sr. has been known to call sports radio shows and to speak out on NFL matters and happenings tied to his son.
Is it possible that Brady decided to retire and didn't tell his beloved dad? That would be very un-Brady-like. This is the same guy who almost always thanks his mom and dad during televised postgame interviews.
What a circus this is becoming. Joe suspects Brady is smiling somewhere laughing his ass off.
Below the NBC San Francisco Tweet is a similar but more specific one from Mike Giardi of NFL Network.
Fingers crossed!
JUST IN: Tom Brady Sr. tells @kron4news that his son is not retiring. Brady Sr. says an online publication started circulating an unsubstantiated rumor. However a number of NFL insiders are now reporting it. @kron4news #TomBrady #NFL

— Kylen Mills (@KylenMills) January 29, 2022
Checked in with Tom Brady Sr. who tells me, and I quote, "This story Mike is total conjecture. Tommy has not made a final decision one way or the other and anybody else that says that he has is absolutely wrong." #TomBrady #Buccaneers

— Mike Giardi (@MikeGiardi) January 29, 2022