Bruce Arians Describes Leonard Fournette's Setback
January 16th, 2022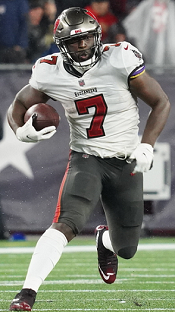 No Playoff Lenny today.
No big worries, the Bucs have guys who can run.
Leonard Fournette's bad hamstring just wasn't up to speed when tested earlier this week. This morning, the greatest head coach in Buccaneers history explained to NFL Network what happened.
"It's just a little tweak, you know. He wasn't full speed when he really opened up and tried to push off a couple times it caught him. So we're just going to be very cautious of him," Bucco Bruce Arians said.
This is a bit troublesome as it relates to Playoff Lenny performing next Sunday in Round 2 of the playoffs.
Yeah, Joe is being assumptive. Ke'Shawn Vaughn and Le'Veon Bell, along with just-got-back Giovani Bernard, should be able to carry the load at running back today against the Eagles. Ronald Jones is out with a bad ankle.