Why Did Three Bucs O-Linemen Make Pro Bowl? Tom Brady, That's Why.
December 23rd, 2021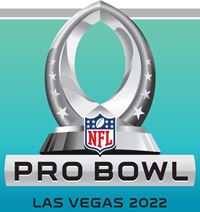 Joe is really surprised the Bucs got five players named to the Pro Bowl (and eight alternates who could make it to Vegas in February — provided the Bucs aren't in the Super Bowl and provided the NFL even has the damn game because of The Sickness).
Over at the four-letter, there is a breakdown of each team's Pro Bowl invitees. Jenna Laine explains why the Bucs have the most players representing the team in the Pro Bowl since 2020.
The Bucs are reaping some of the benefits of winning last year's Super Bowl, and Tom Brady putting up record numbers at age 43. His 4,348 passing yards and 36 touchdowns through Week 15 are most in the NFL, while his offensive line has allowed just 20 sacks, the fewest of any QB in the league. They have eight alternates too: WR Mike Evans, ILB Devin White and S Antoine Winfield Jr. are all first alternates, followed by OG Alex Cappa, RB Leonard Fournette, WR Chris Godwin, TE Rob Gronkowski and DT Vita Vea.

Did you know? The Bucs' five selections are the franchise's most named to an initial Pro Bowl roster since 2002. And with his 15th career selection, Brady now has the most Pro Bowl selections of any player in NFL history.
Laine isn't wrong. What is the connection between 2002 and this year? In the 2002 season, the Bucs won the Super Bowl (and the game was played after the Super Bowl). This season? The Bucs are the defending champs.
It helps to be the king.
As for why the Bucs got three offensive linemen in the Pro Bowl?
Well, look no further than 17-game-loathing, salad-bar-hating, park-violating, home-invading, NFLPA-ignoring, down-forgetting, handshake-stiffing, jet-ski-losing, biscuit-baking, tequila-shooting, smartphone-phobic, waffle-grilling, trophy-throwing, roller-coaster-scared, numbers-rules-peeved, helmet-tossing, football-punting, Bucs-Super-Bowl-winning quarterback Tom Brady.
Brady currently leads the NFL in pass attempts with 602. Pat Mahomes is the next-closest with 549.
On the flip side, no full-time starting quarterback has been sacked fewer times than Brady (20), though Kirk Cousins is close (22).
When you lead the league in pass attempts and you are slightly more mobile than a lamp, and you have the fewest sacks, that pretty much means the guys up front are kicking @ss and taking names.