Weather Silly Talk From Bruce Arians
December 11th, 2021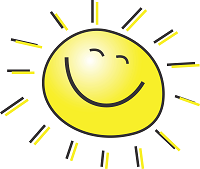 Joe loves Bucco Bruce Arians, but when a yellow flag is deserved, Joe has to throw it.
Tossed at the head coach yesterday was the notion that the Bucs would benefit from 80-degree temperatures at kickoff tomorrow at 4:25 p.m. against the Bills.
Arians was buying in.
"It should be beneficial to us," Arians replied. "It's going to be warm for them, that's for sure. You can only turn the heat up in your building so high without dehydrating everybody. I've been down that road, too. So yeah, it's nice to have home field advantage."
Joe wishes Bucs head coaches would stop claiming the home-field heat is an advantage. Just stop it. The evidence isn't there.
Last year, Joe didn't see the Chiefs fall apart in Tampa when they beat the Bucs on Nov. 29 on a hot day. Two weeks later, the Minnesota Vikings dominated time of possession in Tampa — 39 minutes to 21 minutes for the Bucs — during a 1 p.m. kickoff on a humid 78-degree day. Yeah, the Vikings lost, but they didn't wilt.
So many Bucs coaches over the years have talked about how opponents were bound to crumble in the extreme September heat and humidity in Tampa, or be overwhelmed on a hot December day when the visitor is coming from a cold climate. It just doesn't work that way.
In fact, Joe would suggest opponents are often energized by the warmth and pristine conditions. (For those wondering, the Bucs haven't played a warm weather game since hosting the Bears on Oct. 24).
There might be one quarter's worth of sun on the field tomorrow before very comfortable conditions settle in. The weather should be no factor. What should matter is the Bills having no pass rush and no No. 1 cornerback against the Bucs' historic passing attack.
Throw, baby, throw!