Nailbiter
December 19th, 2021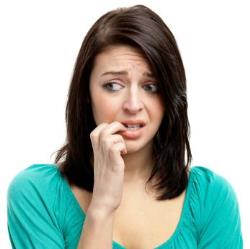 Joe has to call it straight. And it wouldn't surprise Joe if all fans are sweating watching tonight's slimy Saints-Bucs game more than a vegan feminist at Hooters.
The slimy Saints have some French Quarter voodoo hex on the Bucs in the regular season. And starting that glorified Wing-T quarterback Taysom Hill tonight, and how the Bucs demonstrated last week they struggle terribly in stopping running quarterbacks, this game scares Joe.
Joe's good friend Mike Tanier of Football Outsiders believes Joe and other Bucs fans have a good reason to sweat.
But in the end, Tanier believes 17-game-loathing, salad bar-hating, park-violating, home-invading, NFLPA-ignoring, down-forgetting, handshake-stiffing, jet-ski-losing, biscuit-baking, tequila-shooting, smartphone-phobic, waffle-grilling, trophy-throwing, roller-coaster-scared, numbers-rules-peeved, helmet-tossing, football-punting Bucs Super Bowl-winning quarterback Tom Brady finds a way to win tonight.
The Saints are reasonably healthy by both their standards and Week 15 standards. They beat the Buccaneers despite losing Jameis Winston on Halloween. And they have a 22.7% chance of reaching the playoffs that will climb much higher with a win, because they face the Dolphins, Panthers, and Falcons to wrap the season. The Saints are also an option-flavored team facing an opponent that struggled to stop the Bills' option-flavored tactics in the second half last week.

Unfortunately, option-flavored tactics are much easier to stop when your safeties have no reason whatsoever to respect the deep pass. So this game will play out like last week's Buccaneers-Bills game: the Taysom Hill Experience will be unable to move the ball before halftime, Tom Brady will probe the Saints defense until he finds its ever-softening soft spots, and Taysom's gutsy fourth-quarter comeback will only impress Sean Payton and the producers of weird Sean Payton streaming-service biopics. Buccaneers 27, Saints 22.
For the love of Brad Johnson, Joe has no earthly idea what Payton sees in this stunt of a Wing-T quarterback Taysom Hill. The guy stinks. But we all know how the Bucs have a frightening history of getting stung by backup quarterbacks.
Brady, by the way, has seven picks in his three previous games facing the slimy Saints in the regular season. About time for Brady to light these guys up.