Home Cooking
December 13th, 2021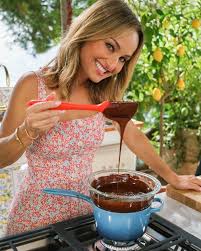 Want to know why homefield advantage is so important? The Bucs are just dominant at home.
The last time the Bucs lost a home game was against the Chiefs at the end of November 2020. Since, the Bucs have stomped opponents with a humming offense in the Stadium on Dale Mabry Highway. In the past seven home games, the Bucs have not scored under 30 points.
And they've won nine consecutive home games, including the Super Bowl.
Even further, Mike Evans loves home cooking. Per Clark Judge of SI.com, Evans has nine touchdowns in six home games this season. Evans doesn't have more than one in any road games this season.
So yeah, the Bucs are a beast at home. No wonder Bucs Super Bowl-winning coach Bucco Bruce Arians is so determined to get the No. 1 seed.
Thanks to OT, the Buccaneers have scored 30+ points in 7 straight home games, which is tied for the 3rd-longest streak in NFL history.

Tampa also has consecutive 10-win seasons for the 2nd time in franchise history (1999 & 2000 under Tony Dungy).

— ESPN Stats & Info (@ESPNStatsInfo) December 13, 2021