Fighting Tom Brady, Running Tom Brady
December 13th, 2021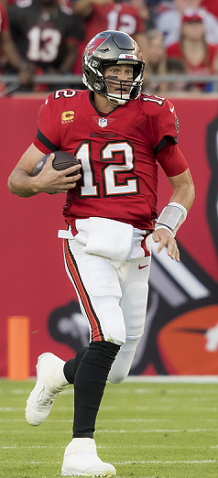 Big deal, so Tom Brady leads the NFL this season in passing touchdowns (36) and total yards passing (4,134).
No. 12 has ramped up his entertainment value!
How many mini-fights did Brady get in yesterday with the Bills? Three?
He also ran 7 times for 16 yards and a touchdown. That was Brady's busiest and most productive day on the ground since he ran for his life on a four-sack day against the Eagles in 2015.
Oh, and the dude is 44 years old.
Joe can't wait for Brady's first taunting penalty on Sunday night, when the Bucs hammer the slimy Saints.