"He's Dumb And He's Getting Dumber"
December 3rd, 2021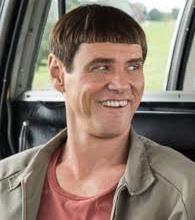 Joe's not sure former Bucs guard Ian Beckles (1990-1996) is a voice of reason when it comes to all things Bucs. But he certainly is a big voice unafraid to call it as he sees it.
Beckles barks weekdays on Beckles & Recher on WDAE radio.
On Antonio Brown getting busted for using a phony vaccine card to inaccurately prove his vaccination status to the Buccaneers, resulting in a three-game suspension, Beckles made it very clear yesterday what he thinks of Brown.
"He's dumb. He's dumb and he's getting dumber," Beckles said.
Brown's actions, presumably falsifying a government document, didn't surprise Beckles (or Joe), but Beckles termed them "miniscule" compared to the accusations leveled at Brown by women, as well as to his legal history and the video that circulated of his behavior in South Florida.
Therefore, per Beckles, cutting Brown for the phony V-Card makes no sense. It would feel like punishing a guy for shoplifting after he murdered someone and you accepted the latter, Beckles said. The Bucs knew Brown was a slime when they signed him, so you don't release a guy for a minor crime after you were aware he had committed more egregious offenses.
Joe largely agrees with Beckles. The Bucs welcomed a guy with major issues and one who was accused of horrific acts. The phony V-card feels like a minor slip-up and one that should have been expected.
Yes, Bucco Bruce Arians said over a year ago that he would launch Brown if he screwed up. That very well may happen in two months — when there's no chance that Brown can sign with a team that might beat the Bucs this season.