Heroic Return For Antonio Brown
December 26th, 2021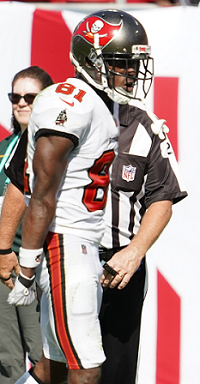 The sheet says 10 catches for 101 yards, plus 6 Tom Brady smiles and 140,000 sneers by Antonio Brown haters.
After 2 1/2 months on the shelf with an ankle injury, a bone spur and a three-game suspension for providing phony vaccine data, Brown was back today to save the Bucs offense in the absence of Mike Evans and Chris Godwin.
The Bucs' passing game today was Brown, Brown and more Brown.
Joe is so grateful Brown isn't on the Packers, Cardinals or Rams, or any other team trying to steal the Bucs' crown. Good sense prevailed at One Buc Palace.
What a testament today was to Brown's fitness and devotion to his craft. Few players can come off the shelf and produce like that.
The little bit of Brady-Brown rust should be all gone and their timing should improve going forward. Hopefully, the Bucs are extra careful with Brown next Sunday on the turf at the Jets.
The Bucs are 6-0 when Brown plays this season. Coincidence? Yeah, right.