Dave Moore Wags A Finger At Bucs Offensive Coaches
December 19th, 2021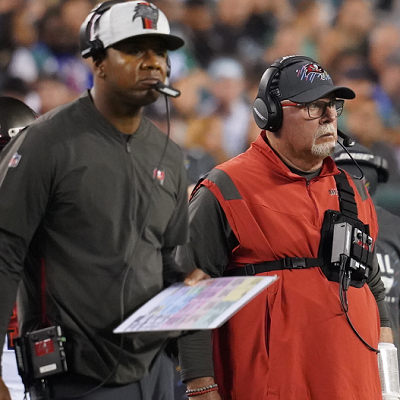 Speaking on the Buccaneers Radio Network after the game, former long-time Bucs tight end and current Buccaneers broadcast analyst Dave Moore had much praise for the Tampa Bay defense.
But he seemed very disappointed in the offense.
Moore noted that if anyone knew the Bucs defense would have held the slimy Saints to only nine points, "We all would have bet a lot of money on the Bucs." But Moore sure seemed down on the Bucs' offensive coaching staff, almost as if they shat on themselves.
Moore rattled off the names of solid players like O.J. Howard, Ronald Jones and Scotty Miller being available and even though it was rough sledding without injured Mike Evans, Chris Godwin and Playoff Lenny, Moore thought the Bucs still should have been able to put together a respectable attack.
"You had enough guys to run your offense," Moore said. "Maybe not at the same level, but to move the ball."
While Moore admitted drop stats are very subjective and all over the map, he said per his notes he had five flat-out, no-doubt-about-it, well-throw passes dropped by Bucs receivers tonight.