Tom Brady Says "Communication, Concentration & Energy" Must Improve
November 15th, 2021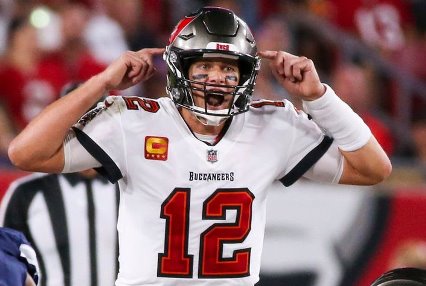 Tom Brady had a rocky time with media after the face-stomping the Bucs endured yesterday at Washington.
Tonight he had more to say.
Brady spent about 60 seconds not chatting it up at his postgame news conference. He acknowledged tonight on SiriusXM Mad Dog Radio that those are tough moments for him after losses.
On what the Bucs need to do better, Brady offered little detail but he was steaming with confidence — with a hint of frustration in his voice.
"Communication and concentration, energy, I mean all those things matter," Brady said. "We gotta improve those things. That's the reality. I'm not going to get into a bunch of scheme things that we need to do differently. I mean, we gotta execute better, for sure. I gotta execute better. I gotta make the plays that are there to be made. I'm sure a lot of [teammates] after today's meetings feel exactly how I feel."
Brady emphasized it's a different Bucs year with different problems that require a different approach to fixing them.
As for what the Bucs delivered in Washington, Brady was adamant the Bucs played the way they need to play only "10 to 15 percent of the time."
Brady said it's the "mental toughness" time of year when some teams get better and some get worse, and he certainly has the perspective of what's most important is how the Bucs are playing entering the playoffs.
"A lot of playing your best at the right time is evaluating how to play your best and who you're playing, and how they're playing their best," Brady said. He noted that the Bucs are dealing with injuries along with many teams and the key is building a plan with what you have.