Tom Brady Leads Pro Bowl Voting For QBs
November 24th, 2021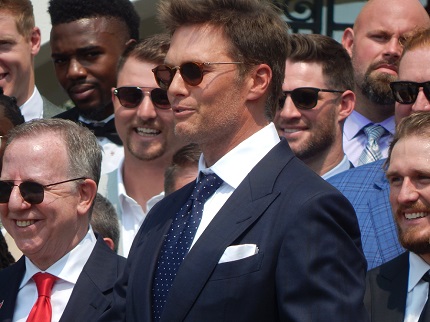 The world loves and appreciates Tom Brady.
The Goat currently has the most Pro Bowl votes from fans. Fan voting counts an equal third with the players' votes and coaches' votes to determine who gets the annual Pro Bowl honors.
Per Ian Rapoport of NFL Network, Rams stud Cooper Kupp is the top receiver in fan votes, rookie Ja'Marr Chase (Bengals) is second, though he needs to produce more for Joe's fantasy team.
Trevon Diggs (Cowboys) & JC Jackson (Patriots) are the top votegetters at cornerback, per Rapoport, and Kareem Jackson (Broncos) and Kevin Byard (Titans) are the lead safeties. TJ Watt (Steelers) is the top outside linebacker.
The NFL released the graphic below earlier today.