Selling Byron Leftwich
November 26th, 2021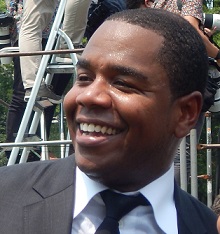 Bucs fans heard the powerful head coach candidate endorsement of Byron Leftwich by iconic offensive guru Tom Moore, Bucco Bruce Arians' mentor and right hand man.
It's also widely known how Arians grants his offensive coordinator special opportunities to sharpen his head coaching skills and how Arians thinks Leftwich is ready for his own gig.
But what's unknown is how much Leftwich wants to be a head coach in 2022. He's not much of a campaigner and wasn't last year or in the offseason. Joe talked to someone close to the situation over the summer who said Leftwich, at 41 years old, is content to keep growing in his role and to let the head-coach game come to him.
So Joe found it a bit interesting today to see the Buccaneers' communications Twitter account celebrate Leftwich's 46 games as offensive coordinator with Jameis Winston and Tom Brady.
A quick look at the numbers below and you could argue Leftwich is the best playcaller in the game.
Will he be gone in January or February?
Since Byron Leftwich was hired as the @Buccaneers offensive coordinator in 2019, Tampa Bay ranks:

-No. 1 in Scoring Offense
-No. 1 in Passing Offense
-No. 1 in Offensive Touchdowns
-No. 2 in Yards/Play
-No. 3 in Total Yards/Game#GoBucs pic.twitter.com/t9MX0oKVxa

— Buccaneers Communications (@BuccaneersComms) November 26, 2021