Good News: The Saints And Falcons Lost
November 14th, 2021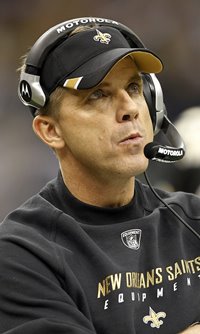 It's not all bad today. Stop crying for a few minutes.
The slimy Saints lost in Tennessee. Trevor Siemian had another good day, but the Titans made a few more plays, got help from the zebras and came out with a 23-21 victory.
New Orleans fell to 5-4. And Atlanta (4-5) got pounded in Dallas. New Orleans heads to Philadelphia next week before Thanksgiving home game against Buffalo.
Bottom line: the Bucs have a one game lead in the NFC South with eight games to play and no tough competition within the division.
Feel better? It doesn't soothe Joe because Joe has much loftier goals than a division title. But it's something.