Gameday Tampa Bay
November 28th, 2021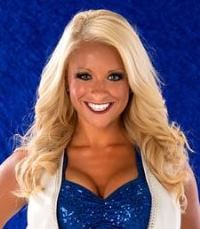 Game 11
Bucs (7-3) at Colts (6-5)
Kickoff: 1 p.m.
TV: WTVT-TV Channel 13; DirecTV NFL Sunday Ticket Channel 709. The national TV broadcast map can be found here.
Streaming: Fans may stream the broadcast from Buccaneers.com or on a mobile device using one of the following: Buccaneers official app or Yahoo! Sports app. Geographic restrictions apply.
Radio: Buccaneers Radio Network WXTB-FM 97.9 in the Tampa-St. Petersburg region (Transmisiones de radio en español en WTMP-FM 96.1 y WMGG-AM 1470 en Tampa). Additional stations throughout Florida on the Buccaneers Radio Network can be found here. The game will also be broadcast on SiriusXM Channel 137 (Bucs broadcast).
Weather: Perfect, if you are inside. And the Colts play in a retractable-roof dome which should be closed today. And the many watering holes of downtown Indianapolis will be climate-controlled as well. Per AccuWeather.com, tailgaters will enjoy temps in the high 30s to low-40s throughout the late morning and afternoon.
Odds: Per BetMGM, as of midnight Sunday, Bucs -3; over/under 52.5.
Zebras: Shawn Smith's crew will work today's game. His gang is pretty much middle of the pack for flags thrown with 126 penalties called in 10 games. Smith's crew, per Rotwire.com, has the fewest holding calls in the NFL but they do like to throw flags on pass interference, third-most in the NFL this season. Perhaps we will see Mike Evans draw an interference call or two? Also something worth noting, only one other referee outfit has thrown fewer flags for roughing the passer than Smith's crew (three).
Outlook:  Joe is scared about this game since the Bucs play so rotten on the road. But should Joe be this nervous? Sean Murphy-Bunting, in his first game back since the season-opener, really seemed to be the difference in the rotten pass defense. Yeah, it was the Giants but they have weapons and Danny Dimes has been sort of Todd Bowles' kryptonite. The Colts have been on a roll but look who Jonathan Taylor has racked up 100+ yards on: Outside of Buffalo, it's been the Little Sisters of the Poor (The Jags, the Jets, the beat-up 49ers, lousy Lovie Smith and Miami. So basically the Colts have been fattening up on garbage teams. That's what good teams should do. Finding a way to get Taylor to 100 or more yards today is going to be a different animal, especially if Vita Vea and Devin White are both playing. Also what is getting overlooked is that in four of the last six games, the Colts defense has held opponents to under 20 points. Again, outside of Buffalo, the Colts have been suffocating the dregs of the NFL, not the NFL's top-scoring team like the Bucs (30.9 points a game). Yes, Joe is concerned about this game. The Colts are a good team. But if the Bucs play to their capabilities and not play down to their opponents like they have been on the road this season, Joe will feel a lot better about the outcome.
Trinkets: … QB Tom Brady passed for 307 yards and 2 touchdowns last week and has 5 games with 300+ pass yards in 2021, tied-most in NFL. Leads NFL with 29 touchdown passes. Ranks second in pass yards (3,177) and has 19 seasons with 3,000+ pass yards, most in NFL history. Aims for his ninth in a row in regular season vs. Indianapolis with 2+ touchdown passes. … RB Leonard Fournette had 6 catches and 74 scrimmage yards (39 receiving, 35 rushing) last week. Has 7 games with 70+ scrimmage yards in 2021, tied for most among NFC running backs. Has 3 touchdowns (2 rushing, 1 receiving) in 3 career games against Indianapolis. … WR Mike Evans led the Bucs with 73 receiving yards and had a touchdown catch last week. Has 72 touchdowns, most in franchise history. Tied for first in NFL with 10 receiving touchdowns and aims for his fifth game in a row with a touchdown catch. Has 4 seasons with 10+ touchdown catches since 2014, tied-most in the NFL. … WR Chris Godwin had his fifth touchdown catch of the season last week. Aims for his seventh in a row with 5+ catches. … TE Rob Gronkowski has 8,739 receiving yards, fifth-most by a tight end in NFL history. He has 8 touchdowns (7 receiving, 1 rushing) in 7 career games vs. Indianapolis, including playoff games. … LB Lavonte David looks for his third in a row vs. Indianapolis with 6+ tackles and fourth in a row overall with 8+ tackles. … LB Devin White aims for his third in a row on the road with 10+ tackles. Needs 3 tackles for his third-consecutive season with 90+ tackles. Had a forced fumble in the last game against the Colts. … OLB Shaquil Barrett had a sack in his last game against the Colts. … S Mike Edwards had a career-high third interception of the season last week. … S Antoine Winfield aims for his third in a row with a fumble recovery. … QB Carson Wentz completed 11 of 20 attempts (55 percent) for 106 yards and a touchdown vs. 0 interceptions last week. Has 0 interceptions in 8 of his past 9 starts. Has 2+ touchdown passes in 3 of his past 4 starts at home. Is 1 of 2 quarterbacks (along with Kirk Cousins) with 3 or fewer interceptions this season with a minimum of 200 attempts. Wentz needs 16 passing yards for his sixth consecutive season with 2,500+ pass yards. … RB Jonathan Taylor had 204 scrimmage yards (185 rushing, 19 receiving) and a career-high 5 touchdowns (4 rushing, 1 receiving) last week, becoming the first player ever with 175+ rush yards, 4+ rush yards and a receiving touchdown in a single game. Can become the first player in NFL history with 100+ scrimmage yards and a rushing touchdown in 9 consecutive games. Leads NFL with 1,444 scrimmage yards (1,122 rush, 322 receiving) and 15 touchdowns (13 rushing, 2 receiving) and is the fourth player since 2000 with 1,000+ rushing yards and 10+ rushing touchdowns in each of first 2 seasons. … WR Michael Pittman has a touchdown catch in 2 of past 3 home games. Aims for his third in a row vs. an NFC team with 100+ receiving yards. … WR T.Y. Hilton had 6 catches for 95 yards and 2 touchdowns in his only career game against the Bucs in November 2015. … TE Jack Doyle has a touchdown catch in 2 of last 3 home games. … LB Darius Leonard is 1 of 2 in linebackers (along with De'Vondre Campbell) with 5+ tackles in 11 games in 2021. Had career-high 2 interceptions and his only career pick-six in his last game against the Bus. … CB Kenny Moore had an interception in Week 11. Aims for his fifth in a row with a pass defensed. Moore has six passes defensed in last three home games. … DE Kwity Paye had a sack and forced fumble last week. … LB Zaire Franklin and S George Odum each had their first picks of the season last week.
Fun fact: When Todd Bowles took over the Bucs defense in 2019, it had been miserable for years. Since, Bowles has totally turned around the defense. It was the sixth-ranked defense last season and is currently the eighth-ranked in the NFL.
.@rondebarber is breaking down our MNF win 🎦 pic.twitter.com/c2qx3WhWYp

— Tampa Bay Buccaneers (@Buccaneers) November 25, 2021
The #GoBucs are able to attack Cover 2 with WR/TE route schemes that bait Zone defenders and create voids for QB Tom Brady to exploit in the pass game. Here, @GregCosell shows Brady making rhythm throws from earlier film in the season. #NFL @MattBowen41 | @JennaLaineESPN pic.twitter.com/6r0CWDM7j7

— NFL Matchup on ESPN (@NFLMatchup) November 26, 2021