Dallas Blown Out At Home By Denver
November 7th, 2021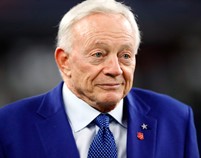 What a Sunday!
The Cowboys, a major player in the quest for the quest for the NFC's No. 1 seed, were stunned at home by the not-so-bumbling Broncos, 30-16. And it wasn't that close.
Dallas falls to 6-2. That's the same record as Tampa Bay, but the Bucs own the tiebreaker edge after beating Dallas on opening day.
With Carolina and the Saints losing, Joe already is deep into the stash of Big Storm Beer at JoeBucsFan.com world headquarters.