Bucs Not Yet "Cooked"
November 16th, 2021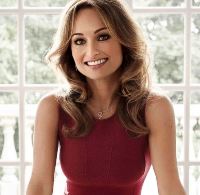 Some working nationally in the fourth estate are starting to think that the Bucs are a team in decline.
With November well underway, the Bucs are headed south the past two games. Injuries have finally caught up to them, it seems.
The defense cannot slow borderline NFL quarterbacks. Tom Brady is lost without his security blankets. The slimy Saints and Stinking Panthers are poised to make a run and leave the Bucs eating their dust, some claim.
Hold up, says Dan Graziano of BSPN. He has a weekly Monday column where he analyzes the overreactions of newsy NFL subjects. In short, Graziano says blowing taps for the Bucs in 2021 is way premature.
The Buccaneers aren't going to win the NFC, let alone the Super Bowl

The verdict: OVERREACTION. Repeating is hard, and assuming the Bucs will do it just because they still have Brady and returned all of their starters would be a mistake. But so would assuming they're cooked just because they lost a couple of games in a row midseason. Injuries are a big part of their problem, but at this point it seems as if Antonio Brown and Rob Gronkowski will return at some point and Chris Godwin won't have to play hurt all season.

The Cowboys, Rams, Cardinals and Packers are all tough, and any or all of them could muscle out the Bucs in the NFC playoff field. But if last season didn't teach us all not to count out Brady, I don't know what ever will.

Every team has issues to overcome at some point in the season. The Bucs had them in 2020 and recovered just fine. To wit: This is the second time they've lost two games in a row with Brady as their quarterback. The first time was Weeks 11-12 of last season. They had the bye the following week and didn't lose again until … well, this season. They aren't going away anytime soon.
These are all valid points. Of course, Graziano did not mention that it appears Carlton Davis and Sean Murphy-Bunting will return later this season (this month?) and that is critical, maybe as much as the return of furniture-tossing, bicycle-throwing receiver Antonio Brown and foot-rubbing, car-littering film guru Rob Gronkowski.
Yeah, the injured guys are needed. Terribly so on defense. Get those guys healthy and the Bucs should be playing again deep into the winter.