Boomer Esiason Says Giants Will Beat The Bucs
November 22nd, 2021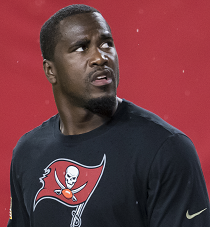 Four-time Pro Bowl quarterback Boomer Esiason is the voice of New York sports radio, in addition to his NFL analyst duties for CBS.
He's not known for hot takes, mostly reasoned and seasoned commentary. But Perhaps Esiason's most famous juicy analysis was when he jumped on Tampa sports radio in October of 2012. Esiason was asked about then-quarterback Josh Freeman and talked about how he hates to deal in rumors and innuendo but Freeman has an issue with "clubbing" and needs to get more serious about his behavior on Friday nights and Tuesdays (the players' day off) if he wants his career to last.
At the time, Esiason claimed he had insider knowledge. It seems he did.
Fast-forward to this morning on WFAN radio in New York, and Esiason was talking about how he has a gut feeling the Giants will win tonight against the Bucs. It seemed Esiason was relying on nothing more than Giants quarterback Daniel Jones playing better than his stats might show and the return of running back Saquon Barkley and former Pro Bowl receiver Kenny Golladay finally healthy.
Joe's not afraid of this game or the Giants. Esiason isn't going to sway anyone's mind at JoeBucsFan.com world headquarters.
Interestingly for gamblers, Esiason said Tom Brady's league MVP hopes likely rest on his performance tonight as the Bucs are at a bit of a crossroads in their season and Brady is the favorite for the award as of this afternoon.
Enjoy the Ira Kaufman Podcast!