Beastly Run Defense Even Without Devin White
November 28th, 2021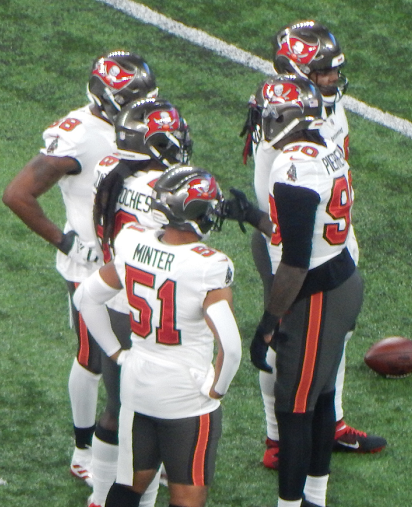 Our beloved Bucs just about neutered the best running back in the league today until late in the fourth quarter.
Heck, Jonathan Taylor was the second best running back on the field.
Of course, four-touchdown Leonard Fournette was the top dog.
It was a stunning display by a run defense that's among the best in history. Seriously. Joe won't lay out the numbers here, but that's what they show since the start of the 2019 season.
Taylor was so stymied through much of the game that the Colts abandoned the run early and threw 44 times despite leading much of the game.
Taylor was on pace to set an NFL record, nine consecutive games of 100 yards or more from scrimmage and a rushing touchdown. He finished with 83 yards rushing and 14 yards receiving — three yards short.
The Bucs' effort against the run without Devin White, who reaggravated his quad injury in the first quarter, made it all the more sweet.
The pass defense is poor, but the run defense still is enough to be a game-changer. As Sage JoeBucsFan.com columnist Ira Kaufman said last week, "If Carson Wentz throws 40 passes, the Bucs will win."