Gameday Tampa Bay
October 14th, 2021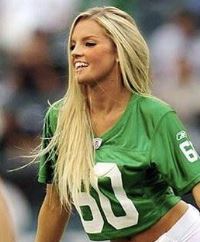 Game 6
Bucs (4-1) at Eagles (2-3)
Kickoff: 8:20 p.m.
TV: NFL Network.
Streaming: Fans may stream the broadcast from Buccaneers.com or on a mobile device using one of the following: Buccaneers official app, NFL app or Yahoo! Sports app. Geographic restrictions apply.
Radio: Buccaneers Radio Network WXTB-FM 97.9 in the Tampa-St. Petersburg region (Transmisiones de radio en español en WTMP-FM 96.1 y WMGG-AM 1470 en Tampa). Additional stations throughout Florida on the Buccaneers Radio Network can be found here. The game will also be broadcast on SiriusXM Channel 81 (Bucs broadcast) or SiriusXM NFL Radio Channel 88 (Westwood One radio broadcast).
Weather: Per AccuWeather.com, really nice night for Philadelphia in mid-October. Look for a kickoff temperature in the low 70s, dropping to 69 at the game's end. Tailgate weather will be right around the 80s, which should drop to the low 70s as the sun sets.
Odds: Per BetMGM, as of midnight Saturday, Bucs -7; over/under 52.5.
Zebras: The game will be officiated by Clay Martin and his crew. Per Rotowire.com, they tend to keep their flags in their pockets, except when it comes to holding and pass interference. They average four holding calls a game. That's the eighth-most in the NFL. Martin's pack has thrown nine pass interference flags, which is fifth-most in the NFL.
Outlook:  While the Bucs haven't been able to get a classic old school rushing attack going despite often talking about it, this may be the night. The Eagles' rush defense is rotten, 30th in the NFL. Joe fully expects the Bucs to at least try to test that defense. Meanwhile the Eagles have the third-best pass defense in the NFL allowing but 195 yards a game. But, how often do they face a team stacked in the passing department as the Bucs? If the Bucs don't turn the ball over, they should be able to win, though Jason Pierre-Paul said earlier this week he remembers from his days with the Giants that playing in Philadelphia is always tough.
Trinkets: QB Tom Brady passed for 411 yards and 5 touchdowns in Week 5, his 9th-career game with 5+ touchdown passes. Leads NFL in pass yards (1,767) and ranks second in pass touchdowns (15) in 2021. Has 4,482 pass yards (298.8 per game) and 37 touchdowns (33 passing, 4 rushing) against 8 interceptions in 15 career starts on Thursdays. Has 2,265 pass yards (323.6 per game) and 16 touchdowns (15 passing, 1 rushing) against 2 interceptions in 7 career starts, including postseason, against Philadelphia … WR Mike Evans had 6 catches for 113 yards and 2 touchdowns last week. Is 1 of 4 WRs with 30+ 100-yard games (30) since 2014. Aims for his 6th in a row on road with 6+ catches and 75+ receiving yards. Had 10 catches for 83 yards and a receiving touchdown in the last meeting and aims for his third in a row against Philadelphia with a touchdown catch. … WR Antonio Brown had 7 catches for 124 yards and 2 touchdowns last week. He became the fastest player (143 games) to reach 900 catches and the fifth player ever to reach 12,000 receiving yards in 150-or-fewer games. Has 8 receiving touchdowns in his past 4 games on Thursday. … WR Chris Godwin aims for his third in a row on Thursday with 8+ catches, 100+ receiving yards and a touchdown catch. Has a touchdown in 3 of his past 4 road games. He had a touchdown catch in the last game against the Eagles. … LB Devin White has 8 sacks in his past 7 road games. Looks for his eighth consecutive road game with five or more tackles. … LB Shaq Barrett had 1.5 sacks and a forced fumble last week. He has 5 sacks in his past 4 Thursday games. … CB Richard Sherman has 3 passes defensed and a pick in 3 career games against Philadelphia. … QB Jalen Hurts had 228 total yards (198 passing, 30 rushing) and 2 rushing touchdowns in Week 5. Has 30+ rushing yards in each of his first 9 career starts. Has 300+ passing yards in 2 of his past 3. Has 3 rushing touchdowns in his past 3 home starts. … RB Miles Sanders had 5 receptions and 45 rushing yards in Week 5. He has 50+ scrimmage yards in 4 of 5 games in 2021. Has 1,262 scrimmage yards (84.1 per game) in 15 career home games. Since 2019, Sanders ranks fourth among RBs with 4.9 yards per rush average. (minimum 300 attempts.). … WR Devonta Smith (rookie) led the Eagles with 7 receptions and 77 receiving yards last week. Is the only NFC rookie with 3 games (3) with 5+ receptions in 2021. Ranks second among rookies in receiving yards (314) and third in catches (25). … TE Dallas Goedert has 50+ receiving yards in 2 of his past 3 games. He had a receiving touchdown in his last game on "Thursday Night Football" (September 2019 at Green Bay). … TE Zach Ertz has 3 receiving touchdowns in his past 4 "Thursday Night Football" games. Aims for his fourth in row on Thursday with 5+ receptions. Had 11 receptions for 94 yards in the last game against the Bucs. … DT Javon Hargrave aims for his fourth in a row with a sack and sixth in a row with a tackle for a loss. Ranks tied for second in NFC with 6 sacks. Is 1 of 4 NFC linemen with a sack in 4 of the first 5 games this season. … DT Fletcher Cox had his first sack of the season in Week 5. He has 4 tackles for loss in his past four "Thursday Night Football" games. He had a sack in his last game against the Bucs. … LB Alex Singleton led the Eagles with 13 tackles last week. Aims for his fifth in a row with 9+ tackles. … CB Darius Slay had his first 2 interceptions of the season last week, his third-career game with 2 interceptions.
Fun fact: The last time the Bucs played at Philadelphia the Bucs blew out Chip Kelly and the Eagles 55-17. The Bucs won on the strength of Mr. Entertainment, America's Quarterback, Pro Bowler Jameis Winston's five touchdowns (and no picks).
.@rondebarber is back for your weekly film session 🎦 pic.twitter.com/GuOsjPVKXS

— Tampa Bay Buccaneers (@Buccaneers) October 13, 2021
Buccaneers legend Derrick Brooks & Ira Kaufman talk Bucs twice weekly on TAMPA TWO.
TAMPA TWO is a must-watch. More great stuff from The Identity Tampa Bay & Joe.