Another Historic First For Tom Brady
October 15th, 2021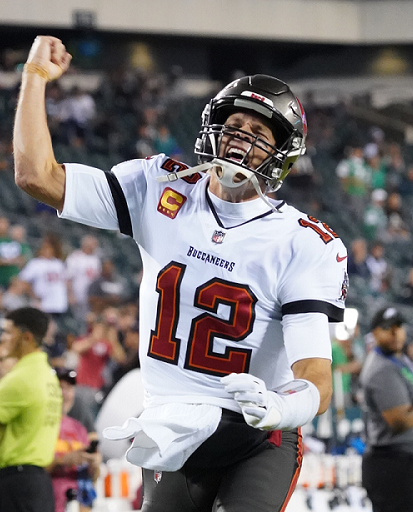 How does this keep happening?
Tom Brady has been dominating in the NFL forever, yet week after week with the Bucs he's setting new marks for greatness.
Sunday against Miami, it was the first time Brady threw 5 touchdowns and 400+ yards in the same game. Then last night against the Eagles, per the Twitterings of Adam Schefter this morning (no word on whether the Tweet was preapproved by Bucs GM Jason Licht), Brady completed 80 percent or more of his passes for the first time during a game in which he had at least 40 attempts.
Brady finished 34-of-42 against Philadelphia (81 percent) for 297 yards.
Crazy times.
For those wondering, Brady has completed 68.5 percent of his passes this season, despite a messed up thumb and a rainy-weather game. If he performed like this all season, it would be the second best completion rate of Brady's storied career.