"We Probably Practice Red Zone Offense And Defense More Than Most Teams"
September 23rd, 2021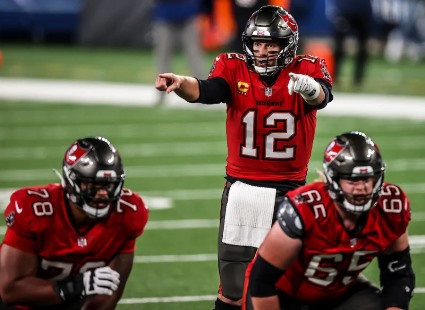 Bucco Bruce Arains traveled the country weekly during the 2018 season, sitting with NFL coaches and coordinators, talking ball and watching practices as part of his prep for CBS broadcasts.
Joe can't say Arians, then 66 years old, learned many new things. But Joe is sure Tampa Bay's head coach got plenty of fresh perspective.
Maybe that experience was tied to his Tuesday comments during The Bruce Arians Show show on WDAE radio.
"We probably practice red zone offense and defense more than most teams," Arians said during a chat about the Bucs' touchdown-scoring efficency.

"Byron [Leftwich] had a great plan. Tom sees it down there. Some are runs that he makes into passes. And he does a great job of just taking what's there in the red zone. And then we're scoring from out farther away, too. But when we're in tight, that's really hard for most quarterbacks and he just sees it. And he's got a great feel for it and we do have some good weapons for him to throw to."
Joe is intrigued by the Bucs practicing more red zone on both sides of the football than most teams. That sure sounds like a great decision.
As for the Tom Brady lighting up the scoreboard and setting and approaching various Bucs passing records, Arians quipped that may be as much about the past as it is the present. "It says something about the Bucs' history of running the ball too damn much."