Two Receivers Land On Injury Report
September 7th, 2021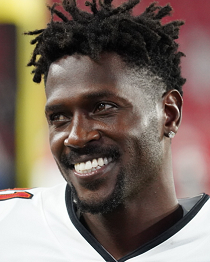 This is a mildly troubling.
Today is the equivalent of Friday during normal week with a Sunday game. That means the Bucs had their final practice of the week today with a game just two days away.
Antonio Brown, who had offseason knee surgery, did not practice today. He was listed on the official injury report with a knee injury.
Chris Godwin also debuted on the injury report after a "limited" participation practice because of a quad injury.
Joe's not concerned about facing the Cowboys. Long term is where Joe's mind is going, especially for Brown. It's never a good sign to be entering a season dinged up.