Rams 34, Buccaneers 24
September 26th, 2021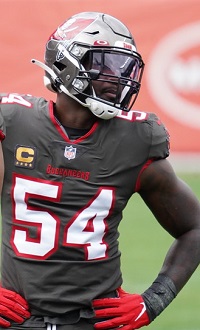 There goes the 10-game winning streak. It was fun while it lasted.
But worse than that is the Bucs got their ass kicked, physically manhandled by a team they might have to play on road again in January.
The Rams followed the formula of the last two teams facing the Bucs. Screw the run and let's go carve up Tampa Bay through the air.
And they did just that. Matt Stafford rung up 31 points and 300+ yards passing before the third quarter was finished. Yeah, Joe will write plenty about the banged up and brutal Bucs pass defense this week. Help is needed. It's obvious.
As for the Bucs offense, why they can't run the ball is a mystery. But the passing attack was stout, and overall the Bucs handled the beastly Rams pass rush reasonably well.
Brady was hit just 5 times today despite 55 pass attempts.
The Bucs came back to earth. It feels ugly. Breathe easy. It'll be ok. Maybe.