Gameday Tampa Bay
September 19th, 2021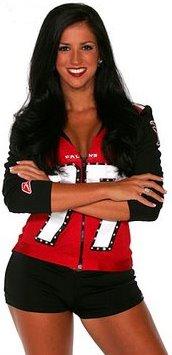 Game 2
Dixie Chicks (0-1) at Bucs (1-0)
Kickoff: 4:05 p.m.
TV: FOX (WTVT-TV Channel 13, locally).
Streaming: Fans may stream the broadcast from Buccaneers.com or on a mobile device using one of the following: Buccaneers official app, or Yahoo! Sports app. Geographic restrictions apply.
Radio: Buccaneers Radio Network WXTB-FM 97.9 in the Tampa-St. Petersburg region; 97.9 FM ESPN Radio in Tallahassee (Transmisiones de radio en español en WTMP-FM 96.1 y WMGG-AM 1470 en Tampa). Additional stations throughout Florida on the Buccaneers Radio Network can be found here. The game will also be broadcast on SiriusXM Channel 83.
Weather: Per AccuWeather.com, hey, it's Florida in September. What do you expect for a 4:05 p.m. kickoff? Temperature at the beginning of the game is expected to be 87 and there is a 50 percent chance of rain in the second quarter. Once the rains leave, the temperature will be pretty steady at 82 for the remainder of the game.
Odds: Per BetMGM, as of midnight Friday, Bucs -12.5; over/under 51.
Zebras: The game will be officiated by Carl Cheffers and his crew. This ought to be fun for fans as this group of referees likes to keep the flags in their pockets. Last week per Rotowire.com, Cheffers and his gang had the third-lowest amount of penalties in the league with 11. Of the flags Cheffers' crew threw, the most were holding and pass interference, two each.
Outlook:  Last week, the Sage of Tampa Bay sports, Ira Kaufman, as if he was channeling Joe, asked Bucs Super Bowl-winning coach Bucco Bruce Arians if he is ever tempted, given the sick depth of his tight ends and receivers, to just start chucking the ball down the field all the time? You know, no risk it, no biscuit? He certainly has the firepower. But Arians said, no, he wants to run the ball because if he did go full-blown Don Coryell, it would expose Tom Brady to too many hits. (He didn't mention Brady by name, Arians just said "quarterback."). And while Joe really wishes Arians would throw first and ask questions later, this makes all the sense in the world. Your meal ticket and the franchise savior is as immobile as it gets and he's 44. Very wise to protect him. But will Arians get that chance today? Joe would be very, very tempted to not dress Carlton Davis. They need the guy for the long haul and with an injured hamstring and road games coming up at the Rams and at the Belicheats, the Bucs will need Davis badly with Sean Murphy-Bunting out for who knows how long. The Bucs might be able to get past Atlanta without their starting corners. Los Angeles and New England? Unlikely. Hamstrings don't just vanish overnight. So Joe would give serious consideration to sitting Davis. If that happens, it's a fair bet the Dixie Chicks will score a lot of points. Thing is, Atlanta's defense is such a trash bin, the Bucs offense should have no problem scoring at will. So Joe doesn't know if Arians will be able to run the ball like he wants. Unless he's going to try to play keep-away.
Trinkets: … QB Matt Ryan has 55,931 career passing yards and can surpass Drew Brees (56,033) for the most passing yards by a quarterback in his first 14 seasons in NFL history. Has 1,938 passing yards (323 per game) and 12 touchdowns (11 passing, 1 rushing) against 2 interceptions in his past 6 starts against Tampa Bay. Aims for his third in a row against Tampa Bay with 2+ touchdowns and 0 interceptions. … RB Mike Davis had 77 scrimmage yards (49 rushing, 23 receiving) in Week 1. Had 8 receptions for 74 yards in his only career game at Tampa Bay (September 2020 with Carolina). … RB Cordarrelle Patterson had 67 scrimmage yards (54 rushing, 13 receiving) last week. … WR Calvin Ridley led the Dixie Chicks in catches (5) and receiving yards (51) last week. Had 8 receptions for 52 yards in last game against the Bucs. He has a receiving touchdown in 3 of his past 4 games against Tampa Bay. He has 5+ receptions in 9 of his past 10 NFC South games. … WR Russell Gage had 9 receptions, 102 scrimmage yards (91 receiving, 11 rushing) and a receiving touchdown in last meeting. Aims for his third in a row against Tampa Bay with a touchdown catch. … Rookie TE Kyle Pitts had 4 receptions in his NFL debut last week. … TE Hayden Hurst looks for his third in a row against Tampa Bay with a receiving touchdown. … LB Deion Jones led the Dixie Chicks with 11 tackles and had a pass defended in Week 1. Jones also has a sack, fumble recovery and a 27-yard pick-six in his past 3 against Tampa Bay. … LB Foyesade Oluokun had 8 tackles last week. He had 51 tackles (8.5 per game) in 6 games against the NFC South in 2020. … LB Dante Fowler had a sack in last meeting against the Bucs. … LB Jacob Tuioti-Mariner had his second-career sack in Week 1. … CB A.J. Terrell had 7 tackles and a tackle for loss last week. The last time he played the Bucs he also had a pass defended. … Bucs QB Tom Brady passed for 379 yards and 4 touchdowns against 2 interceptions in Week 1. He has 94 career games with 3+ touchdown passes, surpassing Hall of Famer Peyton Manning (93) for second-most all-time. Brady became the second quarterback ever (along with Drew Brees) with 100 career 300-yard passing games. Including the playoffs, Brady is 8-0 and has 2,697 pass yards (337.1 per game) and 19 touchdowns against 3 interceptions in 8 career starts against the Dixie Chicks. Brady had 789 pass yards (394.5 per game) and 6 touchdowns against an interception in two regular season starts against Atlanta last season. … RB Playoff Lenny has 2 rush touchdowns in his past 2 games against Atlanta. … RB Ronald Jones has a rushing touchdown in 2 of his past 3 games against the Dixie Chicks. … WR Mike Evans has 567 receiving yards (94.5 per game) and 7 receiving touchdowns in 6 career home games against Atlanta. … WR Chris Godwin had a team-high 9 catches for 105 yards and a touchdown last week. He has 8 receiving touchdowns in 7 career games against Atlanta. … WR Antonio Brown had 5 receptions for a team-high 121 yards and a receiving touchdown in Week 1. Brown has 455 receiving yards (113.8 per game) and 5 receiving touchdowns in 4 career games against the Dixie Chicks. Brown aims for his fourth game in a row against Atlanta with 90+ receiving yards and a touchdown catch. … TE Rob Gronkowski had 8 receptions for 90 yards and 2 receiving touchdowns last week. He has 18 career games with 2+ touchdown catches, tied second-most by a tight end NFL history. … LB Lavonte David led the Bucs with 11 tackles and had a pass defended last week against the Cowboys. … LB Devin White had 10 tackles last week. He had 12 tackles, 4 tackles for loss, three sacks and two passes defended in his last game against Atlanta. … OLB Jason Pierre-Paul has 5 sacks and 2 forced fumbles in his past six games against the Dixie Chicks. … OLB Shaq Barrett had a sack in Week 1.
.@rondebarber is back to break down film 📽️ pic.twitter.com/OdBaK18HXG

— Tampa Bay Buccaneers (@Buccaneers) September 16, 2021
---
Enjoy today's Ira Kaufman Podcast, presented by Bill Currie Ford.