Bruce Arians: Don't Blame The Noise
September 28th, 2021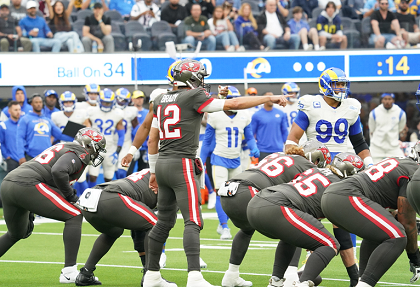 If you ask the Bucs' head coach, there are no excuses for certain penalties no matter what insanity is going on around you.
It was loud in Los Angeles and it should be crazy loud at New England on Sunday night.
The Bucs were sloppy with presnap penalties against the Rams and Bucco Bruce Arians has zero tolerance. In Arians' mind, that issue was cleared up last season and practice should have eliminated any problems.
"It's not any louder than what we do at practice. I mean we roll the speakers up right behind the guys and blast it," Arians told Dan Lucas of WFLA-TV.

"So it's never an excuse to have presnap penalties, especially with crowd noise because we're on silent counts. So you can't jump offsides. You know, it's something that we work on all the time and we damn sure can't have it next week."
Veteran team. Super Bowl champ. Iconic leadership. It's gotta stop in a hurry.