Super Cheap Tickets For Tomorrow Night's Game
August 13th, 2021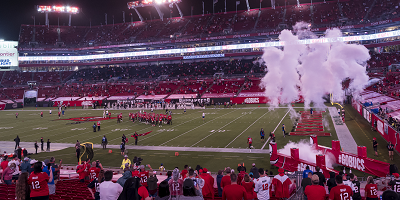 Team Glazer manages a multi-billion-dollar sports empire but can't seem to figure out a way to let at least a couple hundred, non-season-ticket-holder, Average-Joe fans into Bucs training camp practices to occupy empty seats.
Joe realizes that the team's social justice committee focuses its resources and efforts on far more important causes, but they might want to add this fan atrocity to their next meeting agenda.
Still time to make it right, Bucs.
Or at least test a system or two so you find a fix for next season.
With all that in mind, Joe is typing this post as sort of a public service announcement.
Tickets for tomorrow night's preseason opener against the Bengals are starting at $10 per seat on StubHub.com. They'll probably drop to around $6.00 by kickoff.
Yeah, parking costs money as does a snack and a drink, but it's at least reasonably affordable and it might represent the only chance to see the team in person for a lot of fans that are tight on cash.
,