Gameday Tampa Bay
August 28th, 2021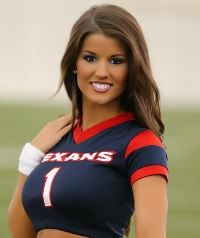 Preseason Game 3
Bucs at Texans
Kickoff: 8 p.m.
TV: WFLA-TV Channel 8. (Game will also be broadcast in various TV markets throughout Florida and Alabama. Check your local listings). The game will be rebroadcast on WTTA-TV Channel 28 Sunday at 4 p.m. Also, the NFL Network will rebroadcast the game Sunday at 7 a.m., Thursday at 3 p.m. and on Sept. 5 at 2:30 a.m.
Streaming: Fans may stream the broadcast from Buccaneers.com or on a mobile device using one of the following: Buccaneers official app or Yahoo! Sports app. Geographic restrictions apply.
Radio: Buccaneers Radio Network WXTB-FM 97.9 in the Tampa-St. Petersburg region; WVFT 93.3 FM in Tallahassee (Transmisiones de radio en español en WTMP-FM 96.1 y WMGG-AM 1470 en Tampa); SiriusXM Channel 88 (Bucs broadcast).
Weather: The game will be played in a dome. So perfect conditions there. However, Houston is Florida hot and humid in the summer. For tailgaters, hydrate up. Temperature will be in the high 80s throughout the late afternoon and into the early evening with around a 25 percent rain chance per AccuWeather.com.
Odds: Per BetMGM, as of 10 p.m. Friday, Bucs -4; over/under 36.5.
Outlook:  Yes, Joe still sticks by the notion that the goal of any worthless preseason game is no injuries. At least tonight, with the starters expected to play an entire half, it would be nice if they looked crisp and ready to take on the Cowboys in less than two weeks. Per Bucs Super Bowl-winning coach Bucco Bruce Arians, if the starters are in the game in the third quarter, that's not a good sign. It means he's not happy with how they played in the first half. Joe would hope that the rookies improve. Could Alex Cappa lose his job tonight? Arians has said there is a battle between him and Aaron Stinnie at right guard. … Maybe by going to his home state, Jaelon Darden realizes he's not playing UTEP or Houston Baptist any longer. A nice return would be the first step. … Robert Hainsey will possibly get some snaps in at center in his first game action. Would be nice if he shows something. … Outside of that, Joe just wants these guys healthy and ready to rock and roll for the season-opener against Dallas.
The Last Word: Raise a glass with the full knowledge that in a few hours, you won't have to put up with trash football until next August. Well, at least it isn't underwear football.