Gameday Tampa Bay
August 21st, 2021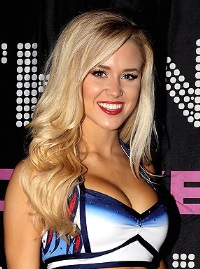 Preseason Game 2
Titans at Bucs
Kickoff: 7:30 p.m.
TV: WFLA-TV Channel 8. (Game will also be broadcast in various TV markets throughout Florida and Alabama. Check your local listings). The game will be rebroadcast on the NFL Network Sunday at 1 a.m. and Thursday at 3 a.m.
Streaming: Fans may stream the broadcast from Buccaneers.com or on a mobile device using one of the following: Buccaneers official app or Yahoo! Sports app. Geographic restrictions apply.
Radio: Buccaneers Radio Network WXTB-FM 97.9 in the Tampa-St. Petersburg region; WVFT 93.3 FM in Tallahassee (Transmisiones de radio en español en WTMP-FM 96.1 y WMGG-AM 1470 en Tampa); SiriusXM Channel 88 (Bucs broadcast).
Weather: It is summer. It is Florida. And per AccuWeather.com, there is a 51 percent — not 50, not 52 — but a 51 percent chance of thunderstorms at kickoff. Despite the rain, the temperature will remain rather steady throughout the game with a kickoff temperature expected to be 86. By game's end, that may fall to 82. As the temperature is expected to drop as the game grows old, so too are the chances of precipitation.
Odds: Per BetMGM, as of 11 a.m. Saturday, Bucs -1; over/under 35.
Outlook:  The goal of any worthless preseason game is no injuries. So Bucs Super Bowl-winning coach Bucco Bruce Arians claims no starters will play tonight. If that does hold up, we should expect to watch future Geek Squad technicians, hotel night managers, short-order cooks and pharmaceutical lobbyists play football. Some things Joe would like to see: Joe Tryon sack a quarterback without an atrocious flag and Kyle Trask lead a couple of scoring drives and some progress from Jaelon Darden. The past week or so, Darden hasn't shined in practice like he did early on in underwear football. Oh, Joe is confident he will make the team but it has the feel that Darden has sort of plateaued for the time being. A strong game from Darden will show promising growth. Joe isn't sure if O.J. Howard and/or Cam Brate will play (not sure if Arians has classified them as starters) but since both are coming off injuries, it would be nice for them to get in a groove as Opening Night is less than three weeks away.
The Last Word: Is it Sept. 9 yet?