Dak Watch Takes A Turn
August 26th, 2021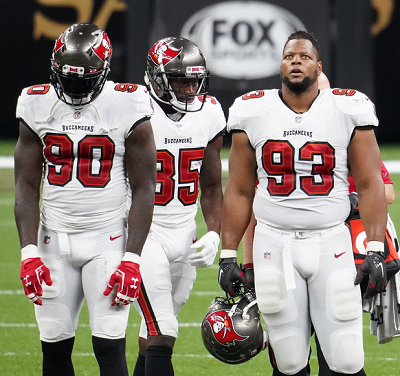 Please, Dallas.
Please push an injured quarterback into facing the mighty Bucs at the cauldron that will be The Licht House in exactly two weeks.
NFL.com is all over all things Dallas, as usual, but especially with the Cowboys facing the Bucs on the NFL's Opening Night, Sept. 9, and the Cowboys being featured this summer on Hard Knocks.
Dallas QB Dak Prescott has a bad shoulder and he's coming off ankle surgery. What a perfect combination for the Gravediggers and the Bucs' beastly pass rush. Throw in a little wet summer turf in Tampa, and let the fun begin.
Prescott's throwing shoulder is now off its "pitch count" and is full steam ahead, per a new NFL.com story that quotes many sources.
Cowboys trainers are no longer limiting the number of practice throws Prescott can make, with offensive coordinator Kellen Moore noting "we're just playing ball at this point," according to Calvin Watkins of the Dallas Morning News. He had been on a "pitch count," a noteworthy way to describe his recovery, as the HBO "Hard Knocks" series on Cowboys training camp revealed that Dallas had consulted doctors from the New York Yankees and Texas Rangers regarding the injury.
Joe finds it a bit odd that the Cowboys talked to baseball doctors about Prescott's shoulder. Were there no specialists at football programs in Texas available? What about Tom Brady's trainer?
Joe can't wait to see the Bucs hammer the Cowboys to start the 2021 party.