Big-Play David
August 14th, 2021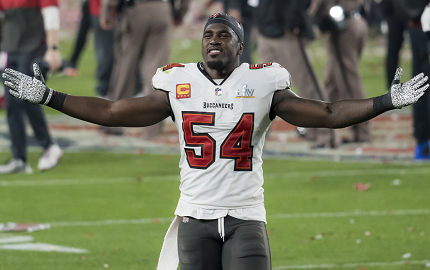 Yeah, the preseason opener arrived tonight and it brought a site familiar to NFL historians.
Lavonte David has 24 career forced fumbles in the regular season. So does Derrick Brooks and Michael Strahan.
David is exceptional when it comes to stripping the football. And he did just that tonight from Bengals running back Samaje Perine in the first drive for the first-team Bucs defense. David recovered the ball, as well, another statistic where he places among the all-time greats.
What more can Joe say about David? He's ready for 2021, his 10th NFL season. Joe hopes David takes a seat now until opening night.