More National Spotlight For The Bucs
July 2nd, 2021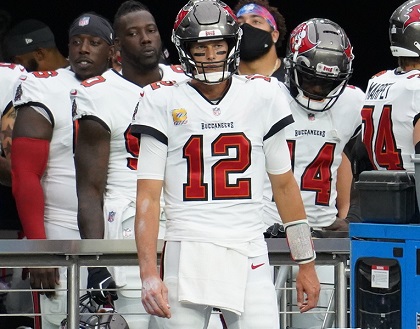 Joe's very intrigued by a fresh, backhanded and significant boost to the profile of our beloved Buccaneers.
The NFL announced today that the Dallas Cowboys, the Bucs' opening day opponent, will be the featured team on HBO's Hard Knocks, the August/September reality show that chronicles one NFL team annually in training camp.
This no doubt means there will be nuggets dropped about the Cowboys' focus on opening against the Super Bowl champion Bucs in the NFL's annual kickoff game, September 9 at The Licht House.
Perhaps Dak Prescott will call Tom Brady a motherf****r, like Brady did to another quarterback last month. Or maybe new Cowboys defensive coordinator Dan Quinn will admit he's helpless to stop a Bucs-Bruce Arians offense without Jameis Winston giving the ball away like Tootsie Rolls on Halloween.
It's doubtful the the exact truth will be shared, but it'll be interesting to learn who the Bucs will assign to watch Hard Knocks as a scouting assignment. And Joe has no doubt Bucs players will be extra interested.
Regardless, the net result will be more national focus on the Cowboys' journey to opening day, plus more eyeballs for NBC's opening night with Dallas at the Bucs.
Joe's confident the growing Bucs bandwagon will be significantly bigger by Week 2 after the Cowboys get a primetime beating.