Caring Makes Tom Brady
July 6th, 2021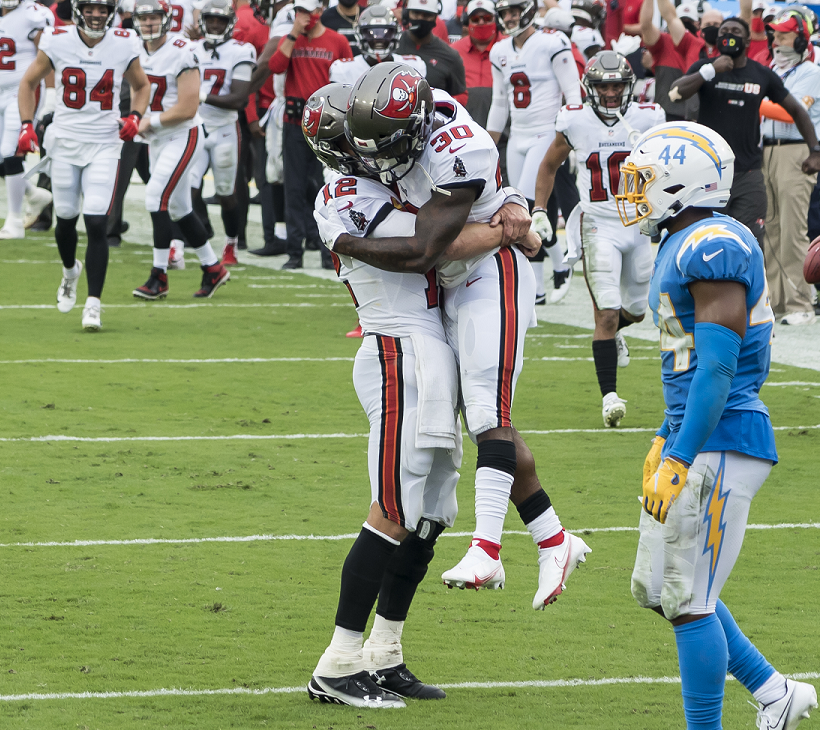 The endless nuggets that reveal Tom Brady's leadership style and passion never seem to get old.
The latest added to Joe's notebook comes from Super Bowl left guard Ali Marpet.
During his recent chat with Hobart University Athletics, Marpet seemed blown away by the depth of Brady's desire to bond with every teammate, as well as his ability to execute that goal.
"It's unbelievable how he's able to like genuinely care about your, you know, your practice squad offensive lineman," Marpet began. "This guy's been in it for so long and has seen so many people come in and out of the locker rooms. Gosh, he's played with guys' dads. Like he's seen so much but he cares a lot about every person he comes in contact with, which like makes him one of the greatest of all-time. Everyone wants to be around him. He's just a genuinely nice guy.
Was this always natural for Brady? Or did he learn over the years that if you invest emotionally and personally in bottom-of-the-roster guyslike guard Aaron Stinnie, for example, then eventually that process is likely pay massive dividends for you on the field.
Regardless, the genuine nature of Brady's interactions with teammates is a common theme for so many players — over many years and two teams.
Marpet added that while he and many players invest heavily in preserving their bodies, Brady "prioritizing his body to the nth degree" is something to marvel at and serves as another layer of leadership.