"Tom Brady Has Been All Gas This Offseason"
June 4th, 2021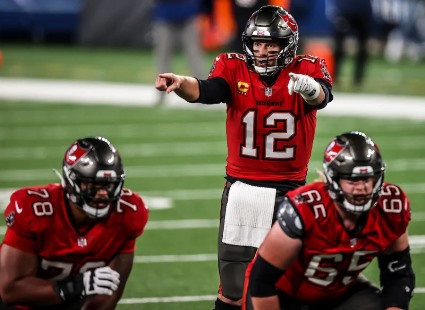 Perhaps it really will be a new Tom Brady in 2021.
Longtime NFL writer Jeremy Fowler has plenty of strong sources and was boasting about one of them on BSPN TV this week.
Apparently, a Buccaneers employee couldn't contain his or her gushing.
"I spoke with somebody just now with the Bucs who said that Tom Brady has been all gas this offseason," Fowler said. "They've been getting reports; he's not at OTAs but they're totally cool with that. They have no concerns over his knee. He has not been working out with a sleeve on his knee, which he's done in the past, or a brace.

"He's been running around. And that Instagram workout video that he posted recently, that made its way around the Tampa offices. And there were more than a few observations that maybe Brady is giving a gentle nudge to the rest of the league that he will be back stronger than ever in 2021."
Joe can't say that Brady was or is lacking any confidence, but it sure sounds like between his health and his mastery of the offense, Brady will be playing more confidently this season and perhaps taking more chances with the football and his elite receiving corps.
Grab your Hooters wings and your Big Storm beer.