Stepping On The Scale
June 22nd, 2021
The Sage of Tampa Bay Sports, Ira Kaufman, is in his sixth decade covering the National Football League! His weekly columns and podcasts here are presented by Bill Currie Ford, a family-owned Tampa treasure for 61 years. Ask Bill Currie GM Sean Sullivan for personal service on buying or servicing a vehicle, or even if you just have questions. And remember the Ira Kaufman discount and the Bill Currie lifetime warranty on new and used vehicles. 
BY IRA KAUFMAN
@IKaufman76
We're a month away from Tampa Bay's ring ceremony, officially signaling the end of the glorious 2020 season.
When training camp starts two days later, Bruce Arians will forcefully remind his team that this is a new year with new challenges. There are 31 other franchises eager to hoist the Vince Lombardi Trophy as the Bucs seek to become the first Super Bowl winner to run it back since the 2004 Patriots.
Buc fans couldn't ask for a better offseason and Tom Brady returns — a year older but a year wiser in terms of his grasp of the playbook.
Can the Bucs repeat as NFL champions? Here are the pros and cons:
YES THEY WILL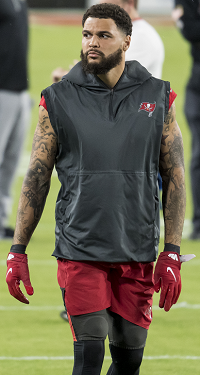 * A healthy Vita Vea would make a strong pass rush even more dynamic. In seven games with Vea, including the final two postseason matchups, the Bucs averaged 3.6 sacks. That's a huge number and it would have been even more startling if Patrick Mahomes wasn't so adept at avoiding pass rushers. In 13 games without Vea, that sack average dropped to 2.5. Vea's a difference maker. That's why he is on the brink of a major contract extension.
* In the final eight games, all wins, Brady threw 22 TD passes and only 4 picks. His familiarity with the offensive scheme and his timing with his targets improved significantly and all of his major weapons are back. Given the addition of third-down back Giovani Bernard, the 2021 Buc offense appears quite scary. If Tampa Bay finishes with the No. 1 scoring attack in the league, no one should be surprised.
* The schedule is about as favorable as any Buc fan could hope for. Arians can't complain about a midseason bye week and the only short week comes in mid-October, when the Bucs travel to Philadelphia to face the mediocre Eagles. The potential cold-weather games are against the Panthers and Jets — rebuilding clubs with new starting quarterbacks.
* When I asked Arians about the possibility of an undefeated season, his response was immediate: "Let's win the damn division, OK?" That task should be far easier following the retirement of Drew Brees and the trade of Julio Jones to Tennessee. The Bucs are prohibitive favorites to win the NFC South for the first time since 2007. They should be.
NO THEY WON'T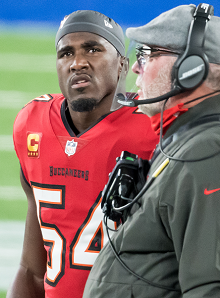 * Every reigning Super Bowl winner swears they will put up guard rails against complacency, but talk is easy and defending a title is awfully difficult. Having Brady on hand will help keep the organization motivated, but the view from the mountain top tends to weaken your focus. Any drop in intensity would spell trouble.
* The Bucs have been remarkably healthy when it comes to key players. Donovan Smith has missed two games in six years. Ryan Jensen has handled virtually 100 percent of the center snaps for three consecutive seasons. Lavonte David has missed 7 games in 9 years and Ndamukong Suh has dressed for all 32 games as a Buccaneer. Some of it is grinding through injuries, some of it is good fortune. You never know when you'll go through the type of season the 49ers encountered in 2020. And we haven't even mentioned the importance of keeping Brady upright.
* The Bucs are no longer an after-thought around the NFL. That changed markedly when Brady came aboard 15 months ago and it's even more true now that the Bucs are preparing for a lavish ring ceremony. Opposing clubs used to take the Bucs for granted. Not anymore. For teams like the Panthers and Eagles, beating Tampa Bay would be a statement victory.
* At some point, age wins the battle. Brady turns 44 in August. Ndamukong Suh has been fighting off blockers for 174 NFL games. Jason Pierre-Paul has been coming off the edge since 2010. Lavonte David has been chasing down runners for nine years. The Bucs are a young team in certain respects, but some of their key performers have some tread.
Bottom line? The score is tied 4-4 heading into training camp.
Let the games begin.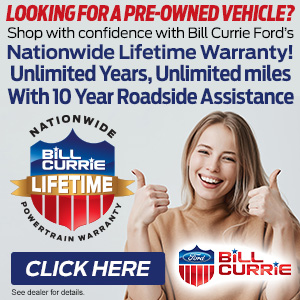 Enjoy today's new Ira Kaufman Podcast, presented by Bill Currie Ford.