Plug In The Smug Detector
June 11th, 2021
BY IRA KAUFMAN
There's room for one more.
Bruce Arians already rules over the largest staff in the league, but the defending Super Bowl champs could use one additional coach, someone who never has to sweat the heat of training camp in Florida.
Yes, the Bucs need a sports psychologist.
There's plenty of 'em out there, each promising to unlock an athlete's true potential by remembering some key principles. This one's different. Here, Tampa Bay players and coaches need to forget the 2020 season ever happened.
Arians and Buc players are talking a good game at the moment, promising to guard against complacency after winning the Vince Lombardi Trophy. That sounds encouraging, but the last 16 Super Bowl champions failed to repeat.
It's been awhile since Tom Brady showed the way for the 2004 Patriots. George W. Bush sat in the Oval Office and "Friday Night Lights" had just hit the big screen. Usher was on top of the Billboard record charts and Rafael Nadal had yet to win a Grand Slam.
Yes, it's been awhile.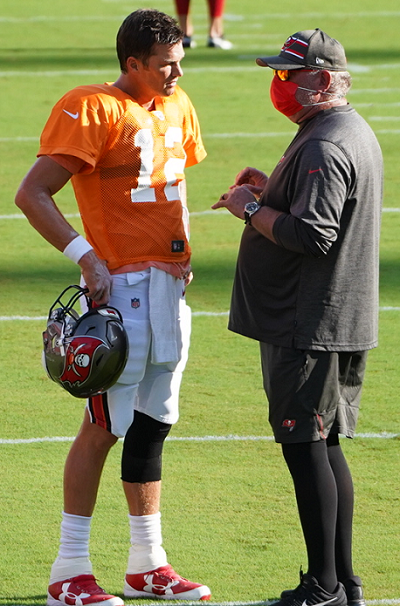 On the first day of mandatory minicamp, Arians talked about the dangers of complacency.
"That was the first thing I was looking for today and I didn't see any," he said. "Our guys know how to work, so I won't really have to say anything. If it's on offense, you'll probably get your ass chewed out by Brady. If it's on defense, Lavonte (David) will probably be chewing your ass out."
Brady's presence will surely help the Bucs as they compete in the hunger games this fall. He knows what it takes to stay at the top while 31 competitors try to undermine your title hopes. Brady is eager to embrace the role of smug detector.
"I think that's very important from my standpoint," he says.

"Certainly as a quarterback you have a lot of responsibility that falls on you on the playing field. B.A. has been on us since my conversations with him right after the Super Bowl — through March, through April, through May. He's won a Super Bowl so he knows what it's like."
And Arians knows what it's like to come up short.
He was Pittsburgh's wide receivers coach in 2006 when the defending champion Steelers went 8-8 and failed to make the playoffs. In 2009, Arians was the offensive coordinator as Pittsburgh finished 9-7 and again missed the postseason in defense of another crown.
"Don't get complacent," says Mike Evans. "Just keep working."
That's sage advice, but human nature has other ideas.
"It's hard not to succumb to the Super Bowl hangover," says former Patriots linebacker Willie McGinest, Brady's teammate when New England went back-to-back. "Players work their entire careers to win it, so it's definitely worth celebrating the accomplishment. But you quickly learn to not stay at the party too long."
Unsweet 16
In the past 16 seasons, defending Super Bowl champions have averaged 11 wins. Pretty darned good.
Three advanced to the Super Bowl once again, one lost in the conference title game, five were eliminated in the divisional round and two fell short in the wild-card round. None of the 16 posted a losing record the following year, but five clubs failed to make the playoffs. including the 2012 Giants.
That was a shocker for safety Antrel Rolle, who sounded confident when New York players reported to camp.
"I think the best part of this is I've been able to taste the blood," Rolle said. "I've tasted the blood and I definitely want to go back and win another one. I'm never complacent. I'm never going to be satisfied with just one."
Hall of Fame coach Bill Walsh saw his champion 49ers slump to 3-6 during the 1982 strike-shortened  season, a year after Joe Montana broke through as an elite quarterback. Looking back, Walsh attributed the plunge to Success Disease.
"First comes confidence, followed quickly by overconfidence, arrogance, and a sense that 'we've mastered it; we've figured it out; we're golden.' But the gold can tarnish quickly. Mastery requires endless remastery. In fact, I don't believe there is ever true mastery. It is a process, not a destination."
The 2021 Bucs will do their best to stay vaccinated against Success Disease, but the right sports psychologist could help. Arians might also consider bringing in former safety Rodney Harrison, like McGinest a Brady teammate on the NFL's last repeat champion.
On the first day of Patriots training camp in 2005, someone asked Harrison about his Super Bowl ring.
"Gone," Harrison said.
Then he removed his gloves, held up his bare hands and fanned out his fingers.
"Look, this is what I walk around with — my wedding ring," he said. "That's it. The other ring? It's gone. I'm trying to get another one."
The rest, like they say in Foxborough, fuhgeddaboudit.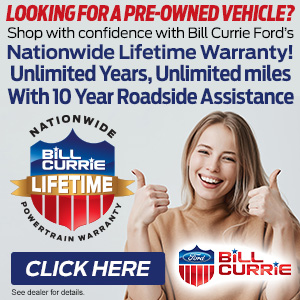 Isn't it time for a nicer, newer car? Check out our Pre-Owned Specials this month at Bill Currie Ford! https://t.co/6owwoE0CVw pic.twitter.com/PZXJ06Yune

— Bill Currie Ford (@BillCurrieTampa) June 9, 2021