Never Tired Tom Brady
June 1st, 2021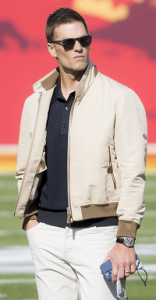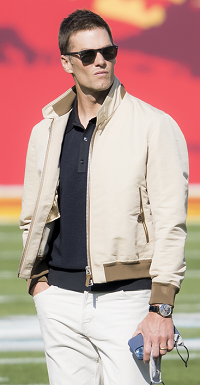 Joe is always fired up to learn a little more about the magic of Tom Brady from the guys who play ball with him.
Perhaps the player who knows Brady is best is the Bucs' future Hall of Fame tight end, Rob Gronkowski.
In a sitdown with Providence College Athletics, Gronk was asked to describe what's most special about Brady the player.
For Gronk it's about the relentless Brady flame that never flickers.
"The best description of playing with [Brady] is just, you know, the competitiveness day in and day out. You just got to bring your A-game every single day because he does it every day," Gronk said. "It's impressive. I've never seen another player like that in my life. Just to be able to bring it every single day and not be tired ever, and just be ready to go."'
Hmm, 43 years old, searing Tampa heat, a knee that needed postseason surgery, mental fatigue from a playbook that was foreign to him, the stress of a pandemic (remember, Brady's parents were ill and out of town), and still Brady was able to grind through every day with unwavering intensity.
Inspirational stuff.
Enjoy the latest Ira Kaufman Podcast, presented by Bill Currie Ford.