"It's More Like A Who's That?
June 10th, 2021
BY IRA KAUFMAN
The Buc secondary must be livin' right.
Christmas came early for Carlton Davis, Sean Murphy-Bunting, Jamel Dean, Antoine Winfield Jr., Jordan Whitehead and Mike Edwards, bearing gifts any NFL corner or safety would savor.
Start with the division. Look around and you see ghosts. Drew Brees has traded in a Saints uniform for an NBC blazer, preparing for life as a broadcaster. Julio Jones just ran a fly pattern clear out of the NFC South.  You can bet the Bucs sent him a nice parting gift.
If that isn't enough to be thankful for in 2021, check out the rather pedestrian group of quarterbacks Todd Bowles hopes to unnerve this fall.
Bowles has already proven he can make life miserable for elite passers like Pat Mahomes and Aaron Rodgers. Now he gets the opportunity to frustrate a motley crew.
Have you checked out the quarterbacks challenging the Buc defense?
For every Matt Ryan, there's a Sam Darnold. For every Dak Prescott, there's Daniel Jones. This isn't a who's who … it's more like a who's that?
Let's start by identifying the league's Top 15 performers under center. There's plenty of room for discussion, but it's safe to assume Mahomes, Rodgers, Tom Brady, Deshaun Watson and Russell Wilson are among the initial group. Josh Allen, Justin Herbert, Prescott, Ben Roethlisberger and Lamar Jackson also belong in the upper tier.
Here's where it gets dicey. Matt Ryan, Matt Stafford, Ryan Tannehill, Kyler Murray, Kirk Cousins, Derek Carr and Baker Mayfield all have legitimate claims on the next level.
Last season, the Bucs faced Mahomes, Rodgers, Brees (twice), Herbert, Carr, Cousins and Ryan (twice) during the regular season. Stafford played only one series against the Bucs in Week 16 before being sidelined by an ankle injury.
Heading into 2021, Brees has retired while Mahomes, Rodgers, Herbert, Carr and Cousins are all off the schedule.
Instead, here's what Bowles and company are facing:
Game 1: Prescott.
Game 2: Ryan
Game 3: Stafford (Year 1 with Rams)
Game 4: Cam Newton or rookie Mac Jones
Game 5: Tua Tagovailoa
Game 6: Jalen Hurts or Joe Flacco
Game 7: Andy Dalton or Justin Fields
Game 8: Jameis Winston or Taysom Hill
Game 9: Ryan Fitzpatrick or Taylor Heinicke
Game 10: Daniel Jones
Game 11: Carson Wentz
Game 12: Ryan
Game 13: Josh Allen
Game 14: Winston or Hill
Game 15: Sam Darnold
Game 16: Rookie Zach Wilson
Game 17: Darnold
By the annual quirks of the NFL schedule, the 2021 Bucs won't see many elite quarterbacks this fall. That could change if Tampa Bay advances to the NFC postseason, where a Rodgers or a Wilson may be waiting to topple a defending champion.
Brees ended his Hall of Fame career with a 20-10 record against the Bucs. Julio Jones, also ticketed for Canton, has averaged 115 yards in 16 career games vs. Tampa Bay.
The 2021 Bucs won't see Jones this season unless Tampa Bay and Tennessee are squaring off for the Vince Lombardi Trophy.
Those are significant divisional departures from a Buc perspective.
Factor in the rather ordinary group of quarterbacks dotting the Buc schedule and you have the ingredients for a dominating Bowles defense — especially if Vita Vea remains healthy.
Remember when nondescript quarterbacks used to routinely torch this franchise?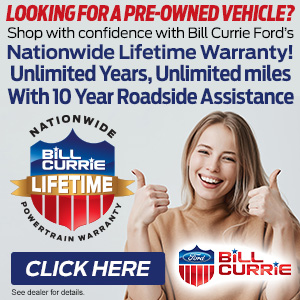 We are completely overwhelmed with the support we received last month to ensure that every child has the chance to celebrate their birthday ❤️🥳Great job Tampa Bay and thank you for helping #CurrieItForward #teamworkmakesthedreamwork pic.twitter.com/edqCQeW5m6

— Bill Currie Ford (@BillCurrieTampa) June 3, 2021
Congratulations @CoachLoLoc ! We can't wait to see you pose with the Lombardi trophy again this year in your new #BroncoSport! pic.twitter.com/fJnf53VzfY

— Bill Currie Ford (@BillCurrieTampa) June 4, 2021