"It's Just Going To Take A Commitment To Come Back In Better Shape"
June 10th, 2021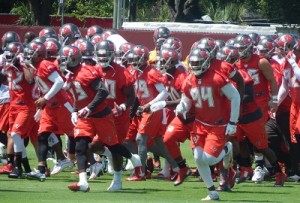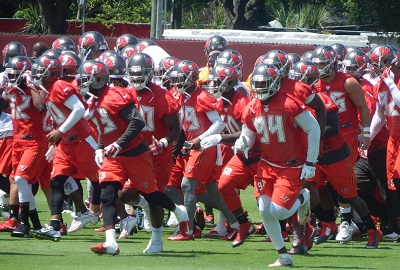 Three days of practice after no football for four months was bound to expose those Bucs who may have been savoring too many Hooters wings and Big Storm Beer.
Joe figured by today's Day 3 of mandatory minicamp, the final day and practice before training camp kicks off in six weeks, some Bucs players would be completely gassed.
You might be able to get by one day, but three is another story.
Bucco Bruce Arians touched on that after this morning's final session.
"We have a small group of guys that got a little more work to do, getting in shape-wise, getting in the playbook-wise, but as a majority I like where we're at right now," Arians said. "It's just going to take a commitment to come back in better shape."
Message sent.
So who was dragging? Well, the Bucs electronically track players through practice with incredible technology, so they have real data.
No, Arians didn't name names and Joe's not going to speculate. From Joe's seat, it's ok to be a little out of shape in June.