"If Something Go Wrong With The D-Line, They Always Blame It On Me"
June 22nd, 2021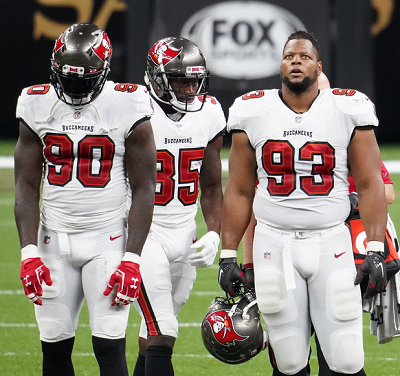 If you ask Lavonte David, he'll tell you Buccaneers savior linebacker Devin White is a "goody two shoes" when it comes to how coaches perceive him.
Joe was a little surprised by David's description during his recent chat on Buccaneers.com.
Per David, White is a pet of the coaching staff and Bucs coaches only get on White to get the calls to the defensive line correct and audible.
White sort of agreed but noted there is one other area where he routinely hears from the man in charge.
"Todd Bowles with the hook drops, he always talking about my hook drops a little bit. Shhhhhhhh," White said.
Joe assumes White make the "shhhh" sound and gesture because fans and media have been on him the past two years about pass coverage deficiencies.
"He always talking about my hook drops, like, you know, being more aggressive running through. And if something go wrong with the D-line, they always blame it on me."
Joe appreciates White's candor and it's interesting to hear how much pressure is put on him to manage a defensive line. Yes, Joe realizes that's one of White's jobs.
Also interesting was David saying he is strongly interested in coaching when his playing career is finished.