Another Ring, And Firm Modern Bucs Beliefs
June 16th, 2021
BY IRA KAUFMAN
One of the most celebrated Buccaneers is returning to his Mississippi roots this weekend.
The first offensive player inducted into the Buc Ring of Honor, Jimmie Giles is heading to Atlanta for Saturday night's banquet as a new member of the Black College Hall of Fame.
A two-sport star at Alcorn State (Lorman, Miss.), Giles abandoned a potential baseball career to star on the football field for the Braves.
"It's like looking at your body of work," Giles says of his latest honor. "Once you receive an award like this, it makes you feel good that you did it and you did it well. I didn't cut any corners. You get this award because your peers thought enough of you to vote you in because you left everything out on the field."
Giles, 66, was raised in Mississippi and excelled at third base for Alcorn State. He was selected by the Dodgers in the 12th round of the 1976 amateur baseball draft. During a collegiate baseball practice, his career arc changed dramatically.
"I never had a professional football career in mind until that practice," Giles says. "The football players were running 40-yard dashes for the scouts that particular day and my football coach sent someone down to the baseball field and told me to run with the guys."

Giles, who stood 6-foot-3 and a half and weighed 240 pounds, grabbed a pair of tennis shoes and got himself ready. When he crossed the finish line, the stopwatch read 4.4.
"That's when all 10 or 15 scouts and coaches stopped doing what they were doing," he says. "One of the scouts looked at me as an uncle and said. 'Son, you will be playing in the National Football League next year.' Those were his exact words."
Sure enough, the Houston Oilers chose Giles in the third round of the 1977 NFL draft. He arrived in Tampa a year later in a trade and averaged 15.4 yards per catch in his 121 games as a tight end for the Bucs, also providing solid blocking in John McKay's run-oriented offense.
From 1980-82, Giles averaged 17.8 yards per reception and he remains the only Buc to catch four TD passes in a game.
According to Giants Hall of Fame linebacker Lawrence Taylor, word quickly spread throughout the NFL — Giles needs to be the focal point of every defensive game plan.
"Coach Parcells used to always say, 'Listen up, the one guy you're going to have to worry about is that damn Jimmie Giles,' " Taylor says.
Chances Rule
Still living in the Bay area, Giles was thrilled by Tampa's Super Bowl run, aided by a veteran tight end destined for Canton.
"The first thing I look for at tight end is what are you doing to make a difference?" says Giles. "Rob Gronkowski is a complete tight end. He's a committed blocker who enjoys what he's doing. O.J. Howard was just beginning to come into his own when he got hurt last year. I believe he can revolutionize the game because of his talent."
Giles is an ardent supporter of Bruce Arians.
"He's an old-school guy," Giles says, "and I really like the way he coaches. Players enjoy playing for him and Bruce will take chances. You can't be conservative today and win championships. The Glazers got it right when they hired him."
When I told Giles that Derrick Brooks and I had recently discussed a potential matchup between the 2002 Bucs and last season's Super Bowl champions, he laughed.
"I think I know who Brooks picked," says Giles, "and I agree with him. I wouldn't bet against Warren Sapp. Between Brooks and Sapp, they were the keys to that fantastic defense. I'd give the edge to the 2002 team. Tom Brady could find a way to score 19 points against them, but he wouldn't score 20."
That 2002 defense was always going to make a big play to win the game."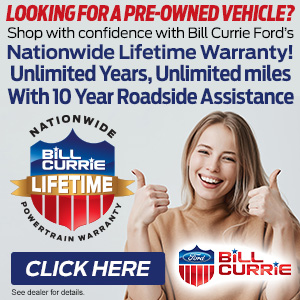 Isn't it time for a nicer, newer car? Check out our Pre-Owned Specials this month at Bill Currie Ford! https://t.co/6owwoE0CVw pic.twitter.com/PZXJ06Yune

— Bill Currie Ford (@BillCurrieTampa) June 9, 2021