Who Should Bucs Play To Open Season?
May 9th, 2021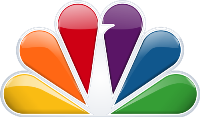 Traditionally, the opening night game on Thursday Night Football is the Super Bowl champion hosting perhaps its best opponent on the schedule.
The last Super Bowl champion to open the season on the road was — you guessed it — the Bucs in 2003.
Personally, Joe is frightened this will happen again. Joe just has a strange feeling NBC network suits are going to say to NFL strongman Roger Goodell, "You're going to schedule the opening game in Florida in the height of hurricane season? Are you nuts?"
And thus, the game would be a road game for the Bucs. While Joe understands this thinking — if the game got postponed due to a tropical storm, NBC would lose tens of millions of dollars — it would still stink out loud. Network suits care far more about the bottom line than if a fanbase of a team thinks it got shafted and disrespected.
But let's say the NFL and NBC stay with tradition. Who should the Bucs' open the season against?
Former NFL suit Scott Pioli, who spent many years working in the AFC East, stays true to his roots and suggests a Bills-Bucs game would be fun to watch.
I'd like to see the Bucs host the Buffalo Bills in the NFL's Kickoff Game. A matchup against another top team in the NFL, like the Bills, would get the 2021 season started with a bang. The storylines are endless, but more importantly, it would be a great showcase of two teams that should be very good again next season.
That would be a fun game. Remember, Buffalo advanced to the AFC title game before they were worked over by Kansas City.
Josh Allen vs. park-violating, home-invading, NFLPA-ignoring, down-forgetting, handshake-stiffing, jet-ski-losing, biscuit-baking, tequila-shooting, smartphone-phobic, waffle-grilling, trophy-throwing, roller-coaster-scared, numbers-rules-peeved, Bucs-Super-Bowl-winning quarterback Tom Brady?
That would get eyeballs.
Provided a storm doesn't wipe it out.
2021 Bucs home opponents
Atlanta Falcons
Buffalo Bills
Carolina Panthers
Chicago Bears
Dallas Cowboys
Miami Dolphins
New Orleans Saints
New York Giants