The Bulls-Eye Nonsense
May 30th, 2021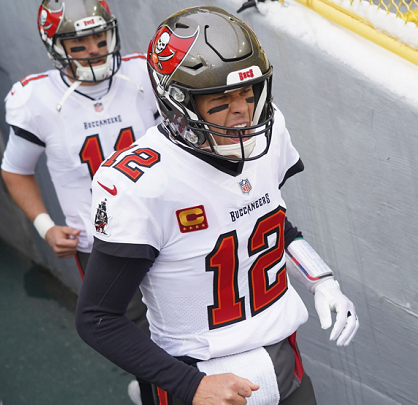 Joe cannot stand the pervasive narrative that the Bucs will "the hunted" this season and will feel the effects of getting every team's best shot.
It's accurate but nonsense at the same time.
Last season, you can bet any amount you wish that every defense in the NFL was gunning for Tom Brady. He's The Goat.
Every player brings his A-game and mentality against Brady, especially with him on a new team in a new conference after a ton of preseason hype. Every defensive back, young and old, salivates all week to intercept Brady and tell his family about it — and watch it on NFL Network.
Secondly, every opposing QB brings his A-game when facing Brady, or Aaron Rodgers or Ben Roethlisberger. That's just how it is.
So what exactly are the Bucs going to feel that's different this season? It's not going to be primetime games; they maxed out on those last year.
Former Giants Pro Bowl guard Dave Diehl is a two-time Super Bowl champion, and he is the latest to bark loudly about it on SiriusXM NFL Radio, along with his co-host and former defensive back Solomon Wilcots.
Diehl talked about a target on the Bucs' back and blah, blah, blah. Joe maintains the target was there last year, and the Bucs didn't blink.