Primetime Bucs
May 12th, 2021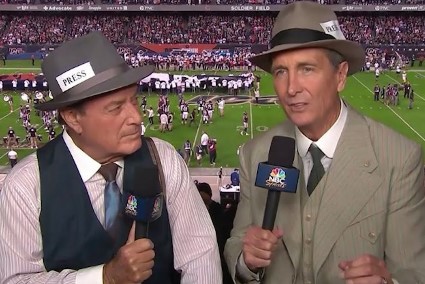 Magoo, they've done it again.
The NFL knows full well the magic of Mr. Seven Rings, park-violating, home-invading, NFLPA-ignoring, down-forgetting, handshake-stiffing, jet-ski-losing, biscuit-baking, tequila-shooting, smartphone-phobic, waffle-grilling, trophy-throwing, roller coaster-scared, numbers-rules-peeved Bucs Super Bowl-winning quarterback Tom Brady.
As a result, the NFL gave the Bucs five primetime games this year, the maximum number. That also matches the number of primetime games the Bucs were scheduled to have last season (remember the Raiders game got bumped to an afternoon game in Las Vegas thanks to The Sickness)
Of those five primetime games, three will come within the first six Bucs games, including two Thursday night games (Dallas and at Philadelphia), and two games on NBC (Dallas and at New England).
As Al Michaels would say, this is "huge."
The final primetime game will be Dec. 19 when the Bucs host the slimy Saints on NBC on a Sunday night.